Hint:
Decorations, inserts, accompanying products, etc. depicted on the product photos are generally not included in the scope of delivery, unless the item description explicitly contains other information!
Tüllenansatzstück / Adapter für Spritztüllen
Different versions available
Spritztüllen-Adapter – einfacher Tüllenwechsel für noch mehr Kreativität
Passionierte Bäcker und Konditoren verfügen meist über ein breit gefächertes Repertoire an verschiedenen Spritztüllen. Je nachdem, welche Verzierungen gerade aufgebracht werden sollen, ist so stets das passende Hilfsmittel verfügbar. Damit auch der Wechsel von einer Tülle auf die andere möglichst zügig und ohne viel Aufwand gelingt, empfiehlt sich ein Spritztüllen-Adapter. Dieses praktische Hilfsmittel ermöglicht einen sauberen Wechsel der Tülle von außen. Umständliches Entleeren und Säubern des Spritzbeutels ist dank eines solch nützlichen Utensils nicht mehr notwendig. Tauschen Sie die Tülle einfach direkt außen am Ansatzstück und arbeiten Sie mit einem neuen Motiv weiter – perfekt für kreative Tortenkünstler, die sich nicht lange mit Nebensächlichem aufhalten, sondern ihre originellen Ideen unterbrechungsfrei umsetzen wollen. Weiterlesen
Tüllenansatzstück / Adapter für Spritztüllen - Varianten
€0.00
Article No.
Version
Delivery time
Quantity
Price
–– Please make a selection ––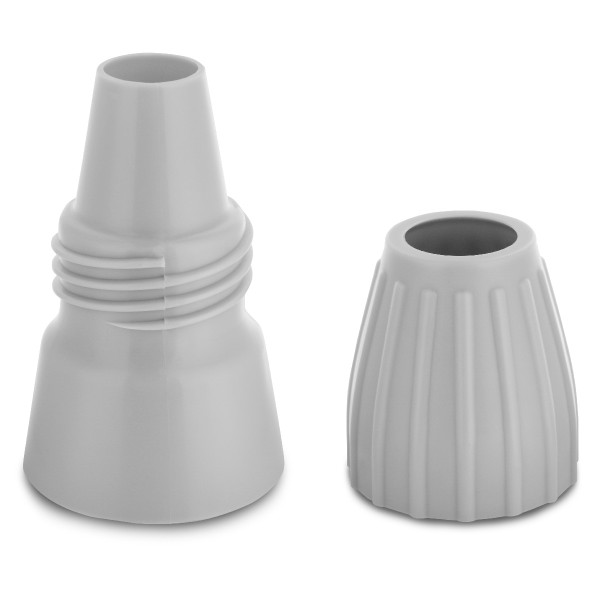 Adapter für Spritztüllen XXL, weiß, 2 Aufsätze (Ø 1,2 cm und 2,1 cm)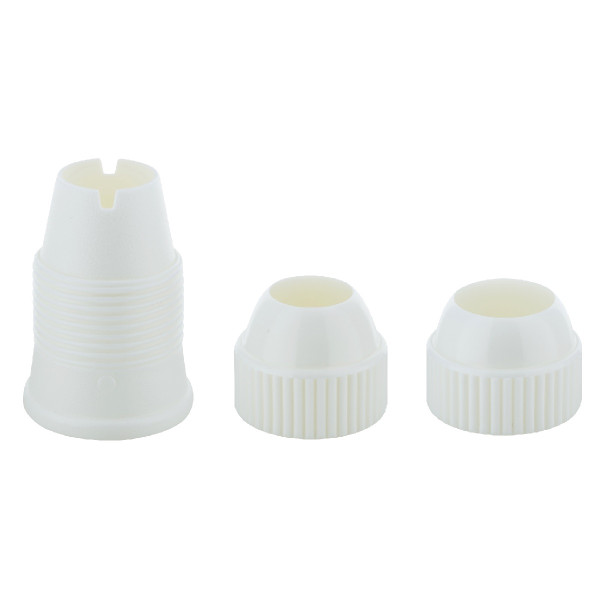 Adapter für Spritztüllen L, weiß, 2 Aufsätze (Ø 2,1 cm, 2,6 cm)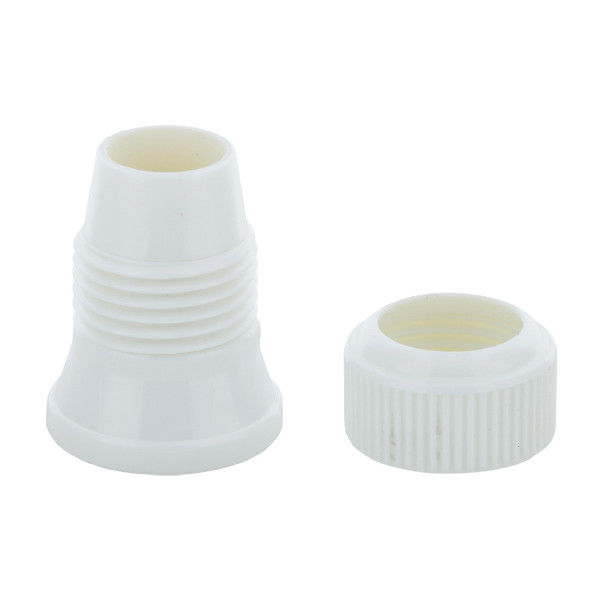 Adapter für Spritztüllen S, weiß, 1 Aufsatz (Ø 1,2 cm)