Hint:
Decorations, inserts, accompanying products, etc. depicted on the product photos are generally not included in the scope of delivery, unless the item description explicitly contains other information!
Backformen BUTTONS, Papier
Different versions available
Backformen aus Papier mit lustigen Knöpfen
Backformen aus Papier sind nicht nur nett anzuschauen in ihren zahlreichen bunten und fröhlichen Motiven, sie sind auch unheimlich praktisch, da die Backkreation quasi direkt aus dem Ofen heraus mitgenommen und als nettes Geschenk oder Party-Mitrbingsel präsentiert werden kann. Das Auge isst schließlich mit! Mit den entzückenden Papierbackformen in attraktivem Rosa mit bunten Buttons und Knöpfen als Motiv werden Sie Kinder wie auch Erwachsene gleichermaßen begeistern und Ihrem Kuchen, den Muffons oder Törtchen den passenden Rahmen geben. Und mit den passenden Tortenspitzen ist der Tisch gleich noch perfekt eingedeckt! Weiterlesen
Backformen BUTTONS, Papier - Varianten
€0.00
Article No.
Version
Delivery time
Quantity
Price
–– Please make a selection ––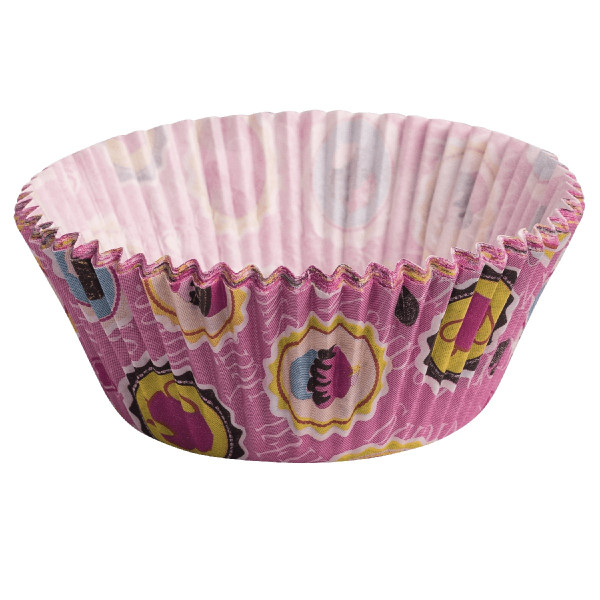 Muffinform / Gebäckkapsel, Ø 5 cm, Höhe 2,5 cm, VE: 60 Stück, Pergamentersatz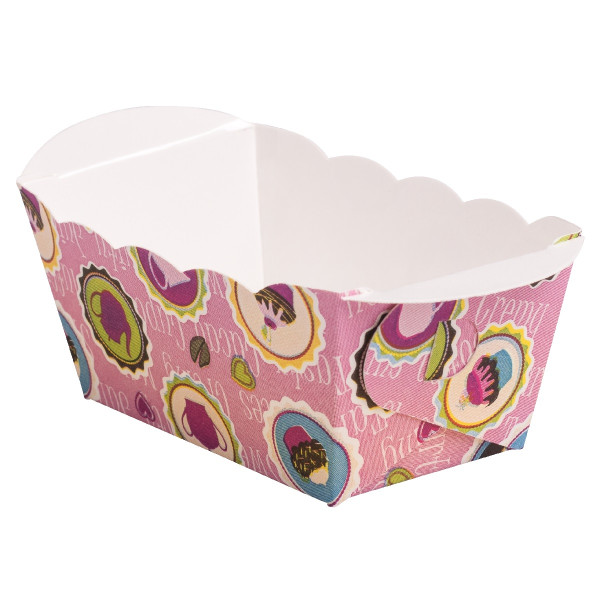 Backform Mini, Maße ca. 7 cm x 4 cm x 4 cm, VE: 10 Stück, Backkarton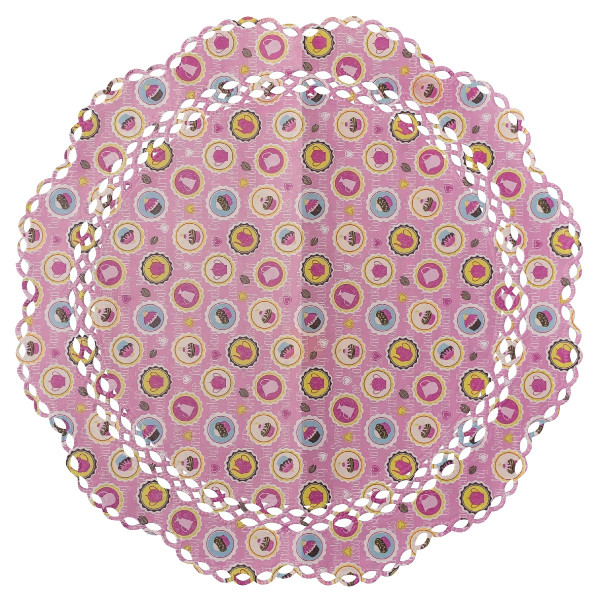 Tortenspitzen, Ø 36 cm, VE: 3 Stück, Pergamentersatz
Backform XL, Maße ca. 20,5 cm x 8,8 cm x 5 cm, VE: 3 Stück, Backkarton