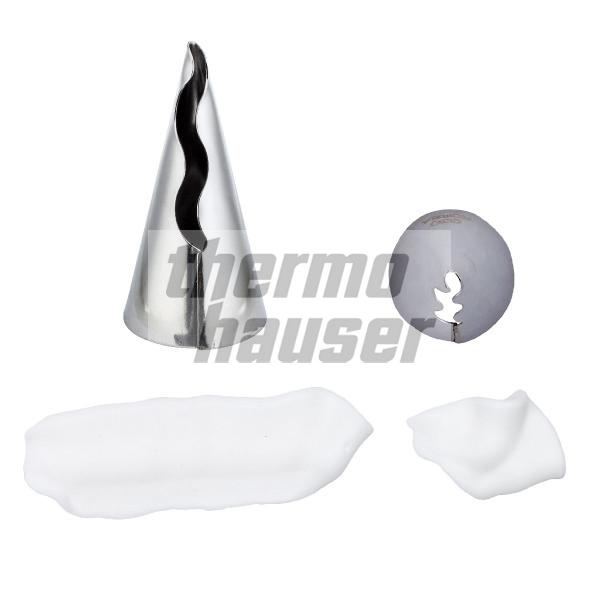 Hint:
Decorations, inserts, accompanying products, etc. depicted on the product photos are generally not included in the scope of delivery, unless the item description explicitly contains other information!
DEKORTÜLLEN (KLEIN - S), Edelstahl
Different versions available
Kleine Dekortüllen für unvergessliche Motive auf Torten und Gebäck
Mit wundervollen Motiven und Mustern rufen Ihre Backwerke staunende Gesichter hervor. Muscheln, feine Linie, Herzen oder sogar ein ganzer Blumenstrauß lassen sich mit unseren kleinen Dekortüllen im Handumdrehen fertigen und damit echte Blickfänge erzeugen. Eine zarte Buttercremetorte mit einem meeresblauen Fondant-Überzug kommt besonders durch kleine Highlights zur Geltung. Ob es ein bunter Fisch, ein roter Seestern oder ausladende Korallen sind – Motivtorten leben von liebevollen Details.
Die kleinen Garnier- und Dekortüllen sind unerlässliche Helfer, damit süße Kunstwerke entstehen können. Sie sind aus einem Guss gefertigt, somit ohne störende Naht, und lebensmittelrechtlich unbedenklich einsetzbar. Die kleinen Öffnungen lassen filigrane Dekore zu und mit etwas Übung zaubern Sie im Handumdrehen die verführerischsten Torten für die Kaffeetafel mit der Familie oder Hochzeiten. Weiterlesen
DEKORTÜLLEN (KLEIN - S), Edelstahl - Varianten
€0.00
Article No.
Version
Delivery time
Quantity
Price
–– Please make your selection! ––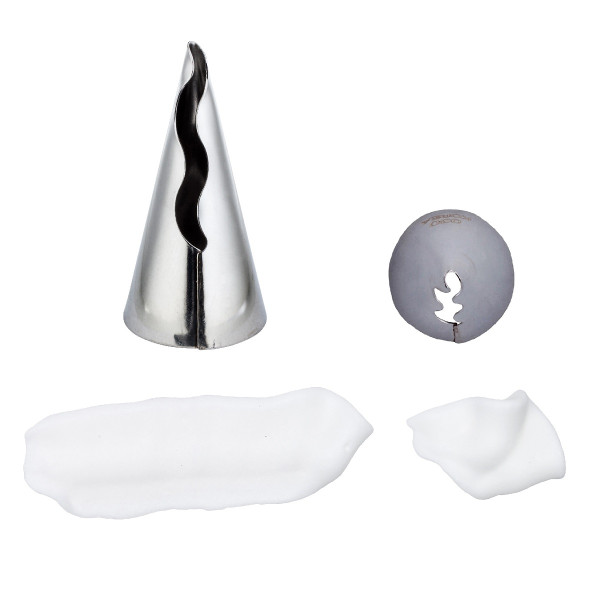 Dekortülle #30, Größe S, Motiv Welle, Ø 2-3 mm, Edelstahl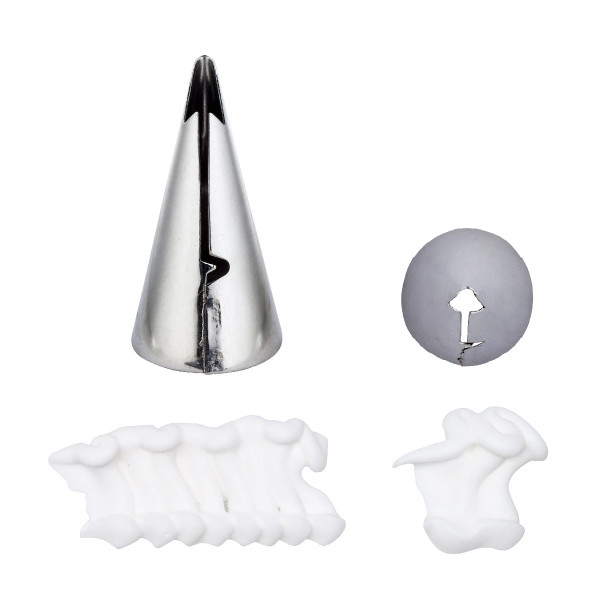 Dekortülle #40, Größe S, Motiv Pfeil, Ø 3-5 mm, Edelstahl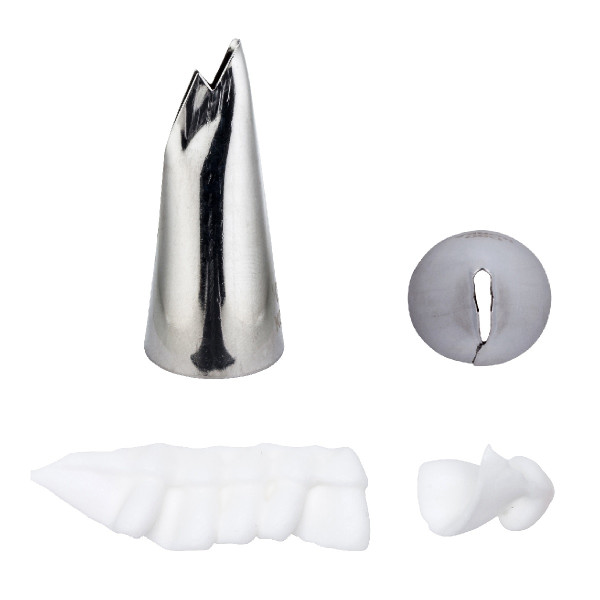 Dekortülle #50, Größe S, Motiv Pfeil, Ø 1-3 mm, Edelstahl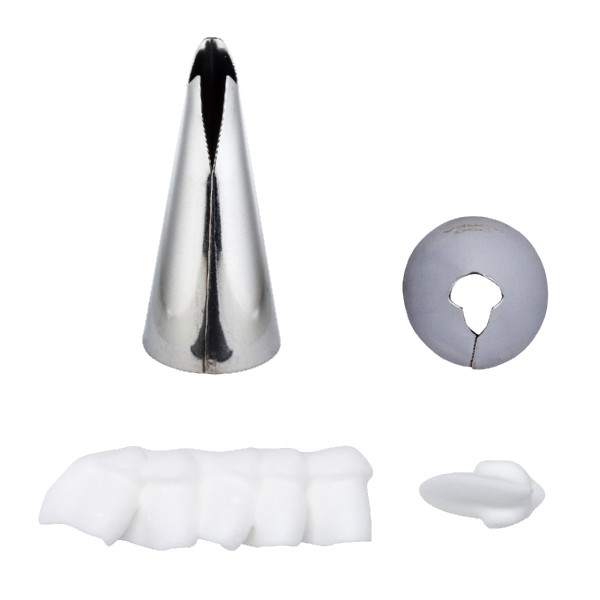 Dekortülle #60, Größe S, Motiv Pfeil, Ø 0,1-6 mm, Edelstahl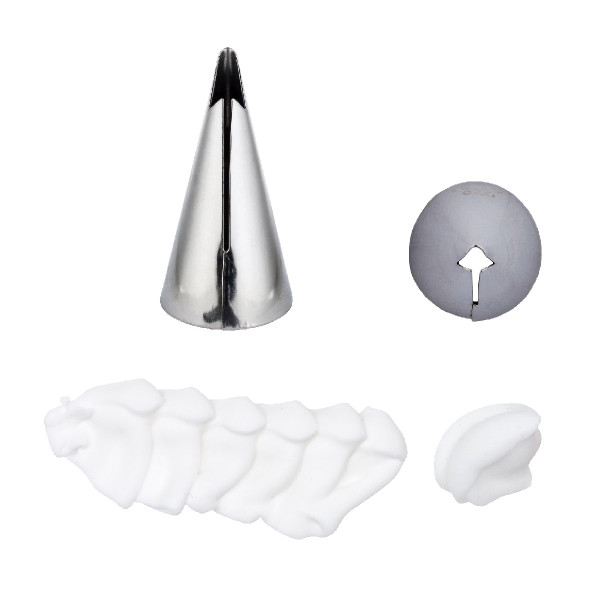 Dekortülle #70, Größe S, Motiv Pfeil, Ø 1-5 mm, Edelstahl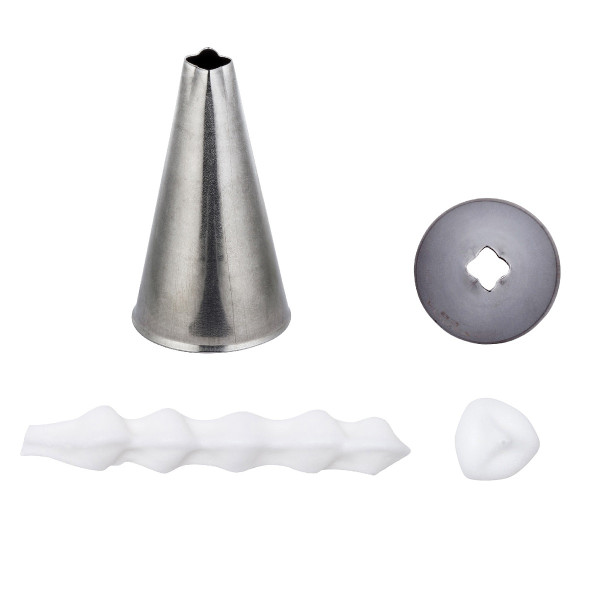 Dekortülle #82, Größe S, Motiv Tropfen, Ø 4 mm, Edelstahl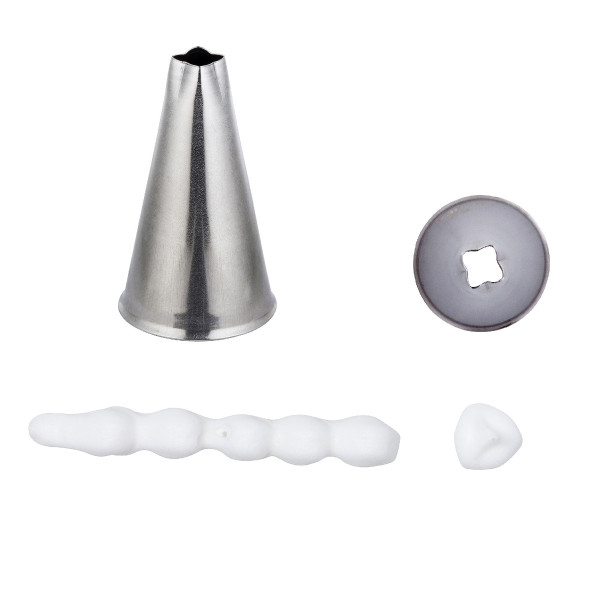 Dekortülle #83, Größe S, Motiv Tropfen, Ø 5 mm, Edelstahl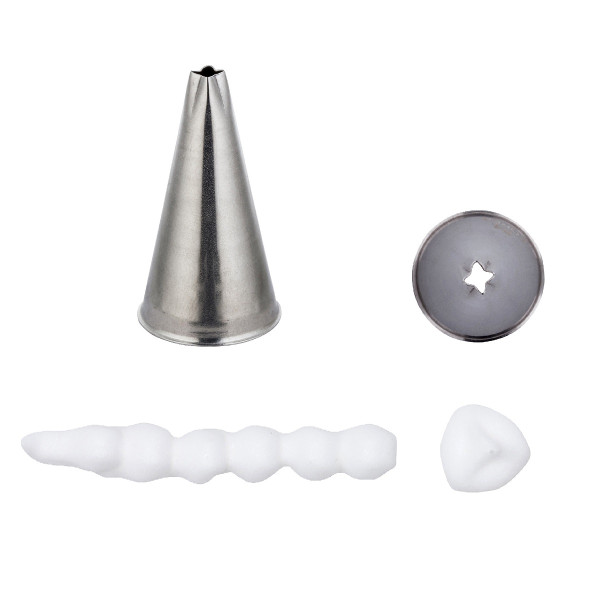 Dekortülle #84, Größe S, Motiv Tropfen, Ø 6 mm, Edelstahl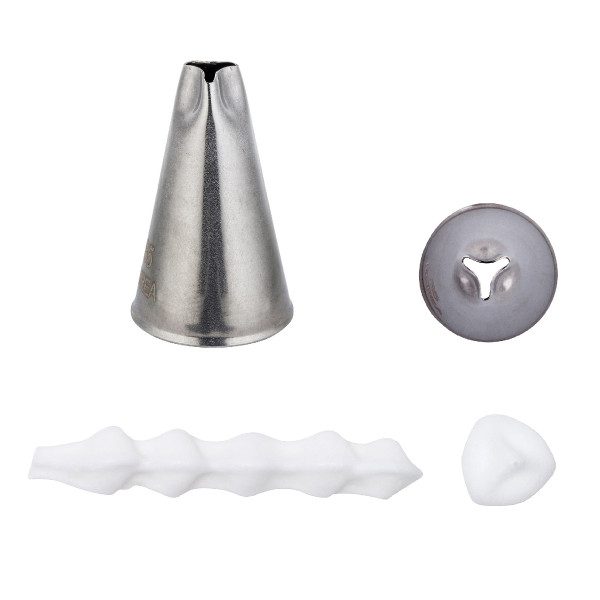 Dekortülle #85, Größe S, Motiv Tropfen, Ø 7 mm, Edelstahl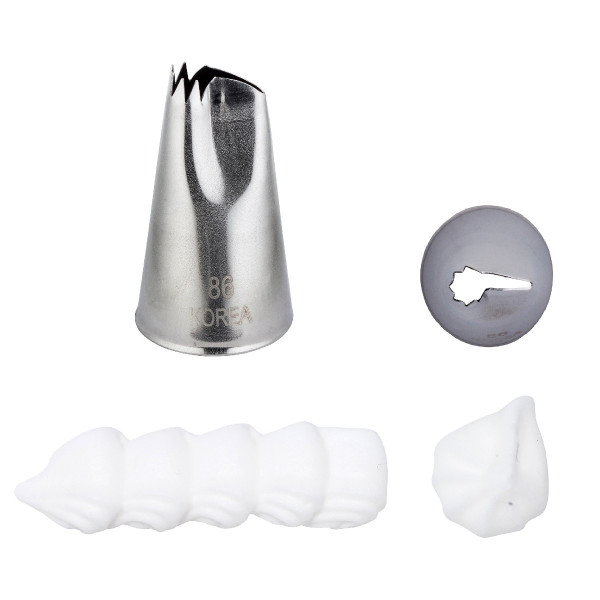 Dekortülle #86, Größe S, Motiv Muschel, Ø 10 mm, Edelstahl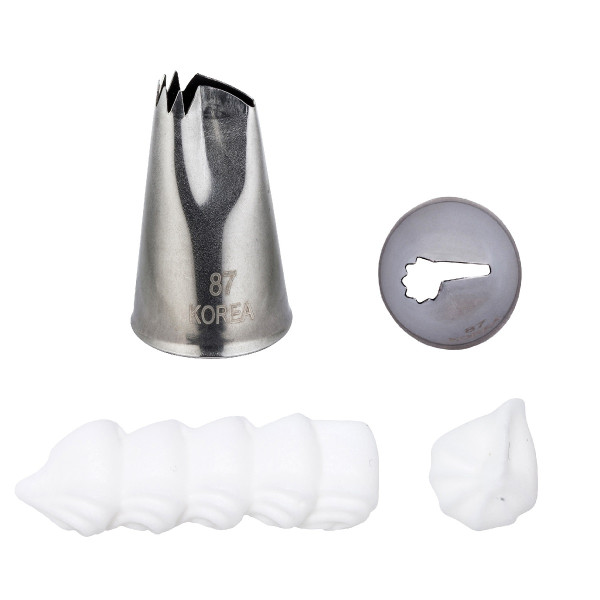 Dekortülle #87, Größe S, Motiv Muschel, Ø 10 mm, Edelstahl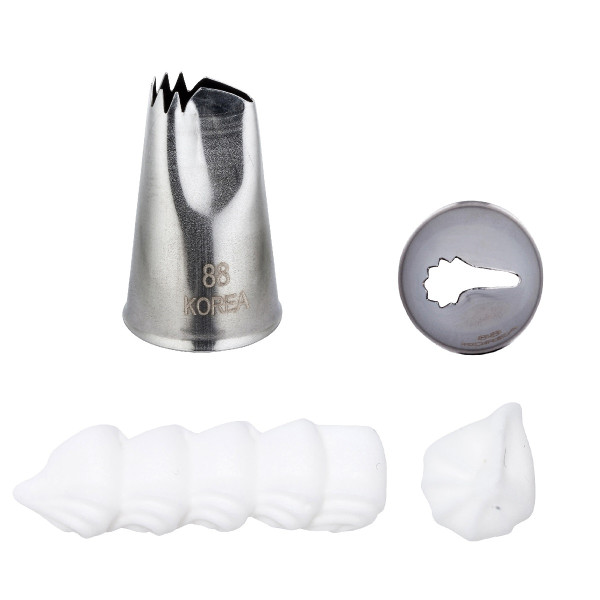 Dekortülle #88, Größe S, Motiv Muschel, Ø 11 mm, Edelstahl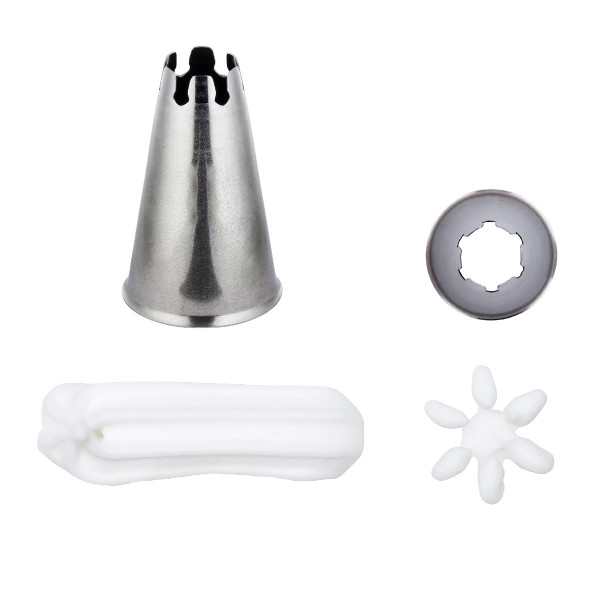 Dekortülle #105, Größe S, Motiv Krone, Ø 8 mm, Edelstahl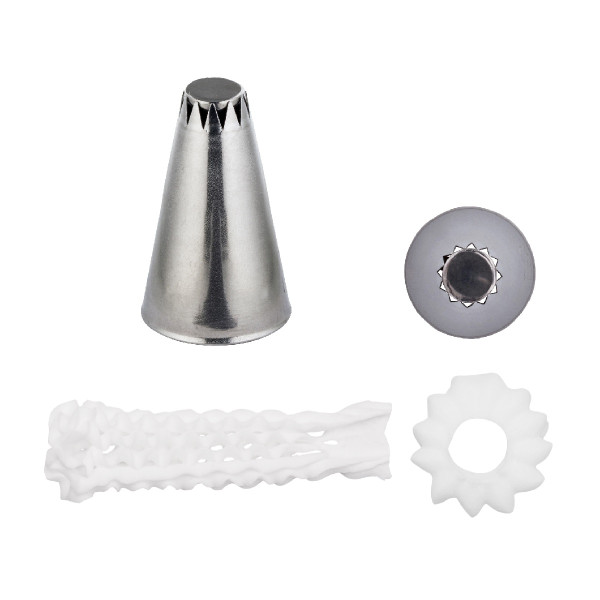 Dekortülle #136, Größe S, Motiv Sonne, Ø 7 mm, Edelstahl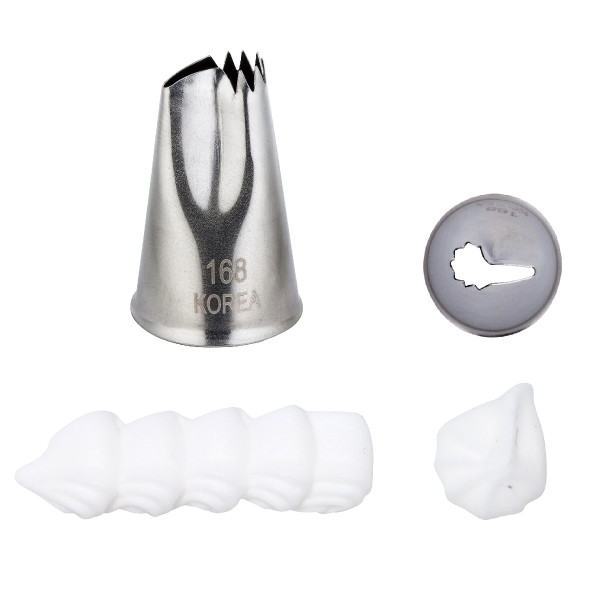 Dekortülle #168, Größe S, Motiv Muschel, Ø 9 mm, Edelstahl