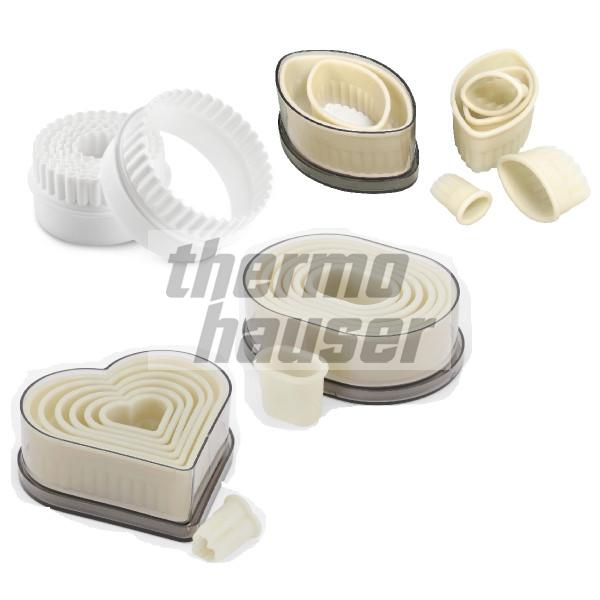 Hint:
Decorations, inserts, accompanying products, etc. depicted on the product photos are generally not included in the scope of delivery, unless the item description explicitly contains other information!
Ausstecher Sets, Kunststoff
Different versions available
Ausstecher Kunststoff – für perfekte Plätzchen
Es müssen nicht immer Kuchen und Torten sein. Auch mit köstlichen kleinen Keksen und Plätzchen beweisen Sie kreatives Geschick und zaubern nicht selten ein Schmunzeln ins Gesicht derer, die Ihr Backergebnis genießen dürfen. Damit die kleinen Backwerke auch perfekt gelingen, sind unsere Ausstechformen aus Kunststoff ein ideales Hilfsmittel für Sie. Im Handumdrehen kreieren Sie mit unseren Ausstechformen feinste Kunstwerke aus Teig und verwöhnen Ihre Gäste oder Kunden damit. Betrachten Sie gern unsere umfangreiche Auswahl. Ob für den Heimgebrauch oder aber die Gastronomie – unsere Ausstechformen sind immer die richtige Wahl. Weiterlesen
Ausstecher Sets, Kunststoff - Varianten
€0.00
Article No.
Version
Delivery time
Quantity
Price
–– Please make your selection! ––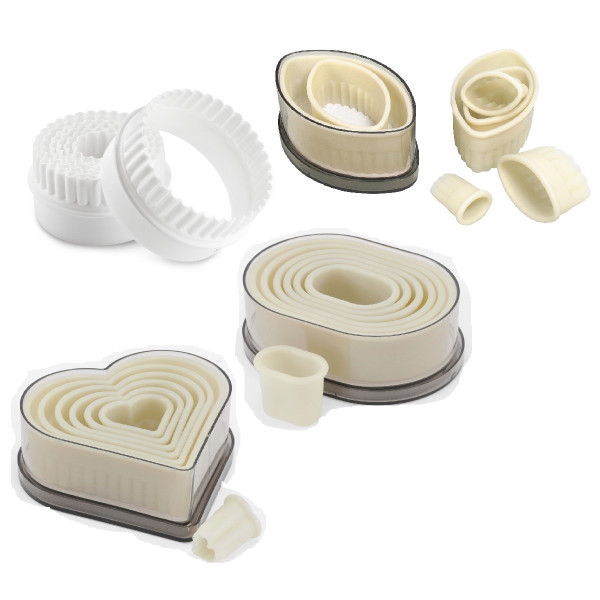 Ausstecher-Set Kreis, 9-teilig, glatt, verschiedene Größen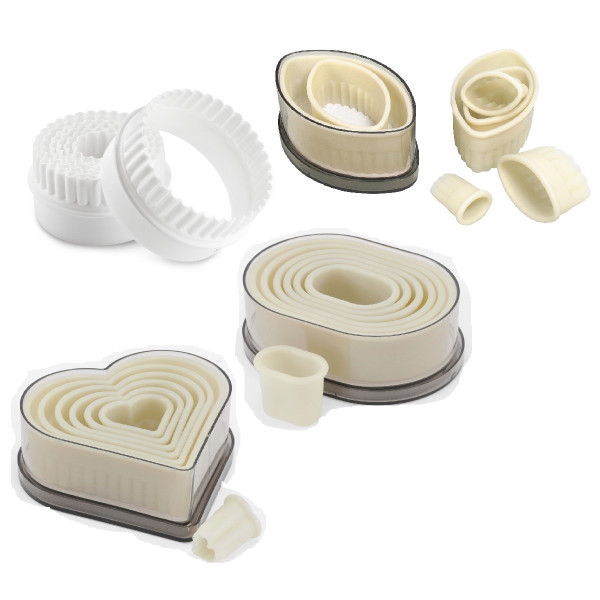 Ausstecher-Set Kreis, 9-teilig, gewellt, verschiedene Größen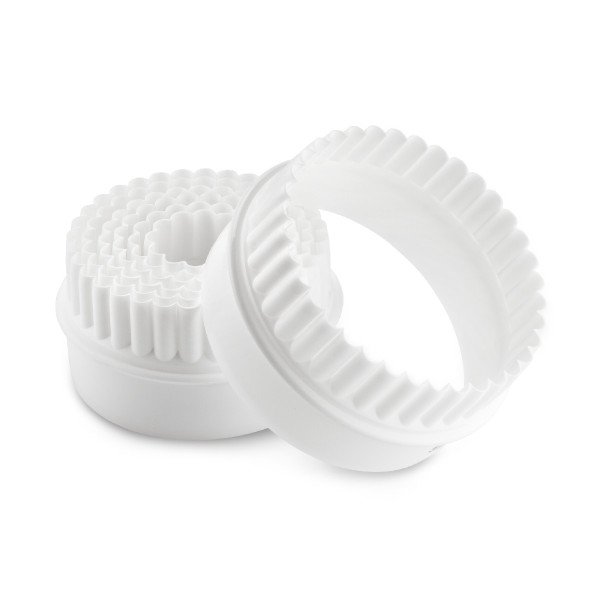 Ausstecher-Set Kreis, 7-teilig, glatt und gewellt, verschiedene Größen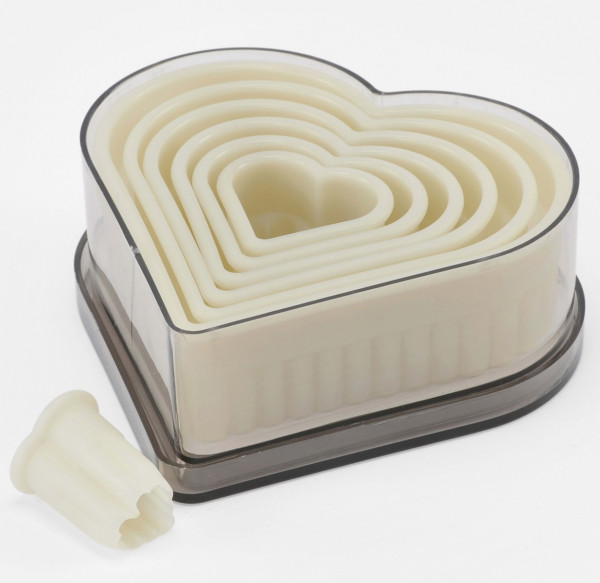 Ausstecher-Set Herz, 7-teilig, gewellt, verschiedene Größen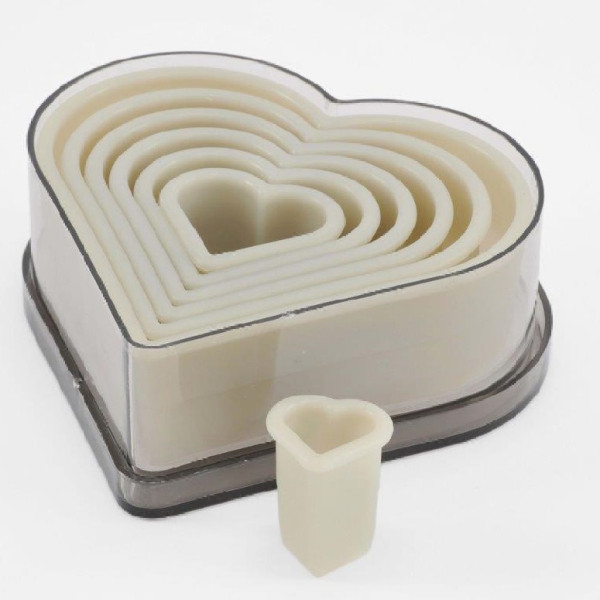 Ausstecher-Set Herz, 7-teilig, glatt, verschiedene Größen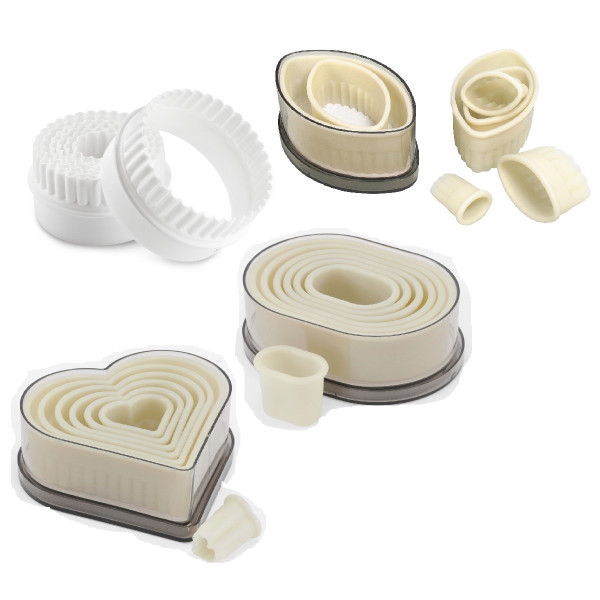 Ausstecher-Set Oval, 7-teilig, gewellt, verschiedene Größen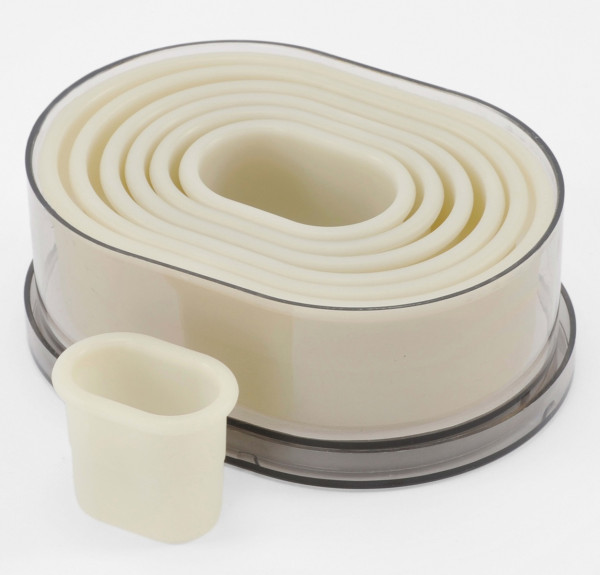 Ausstecher-Set Oval, 7-teilig, glatt, verschiedene Größen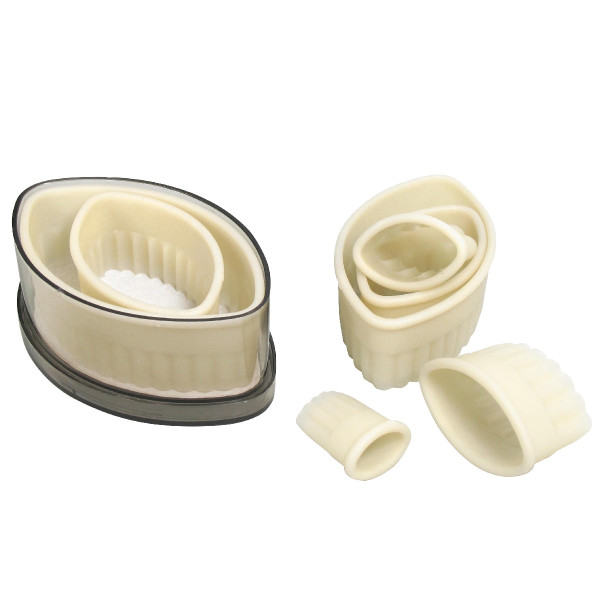 Ausstecher-Set Football, 7-teilig, gewellt, verschiedene Größen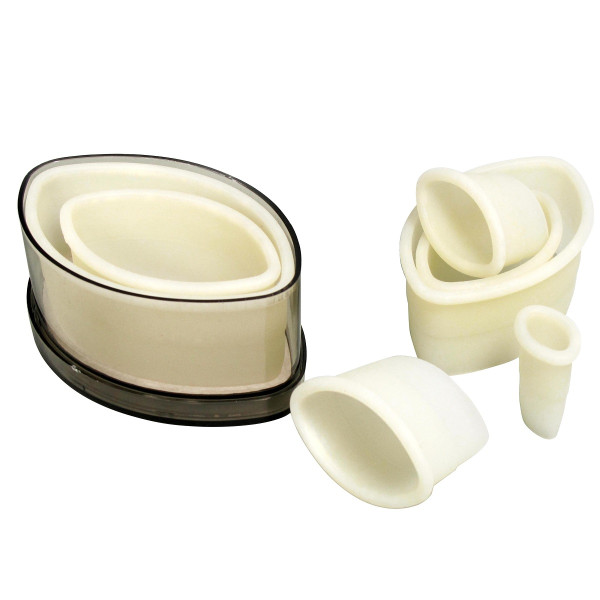 Ausstecher-Set Football, 7-teilig, glatt, verschiedene Größen