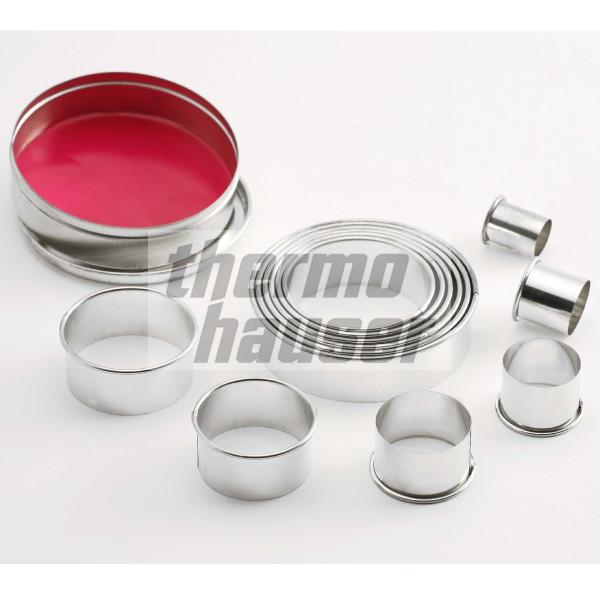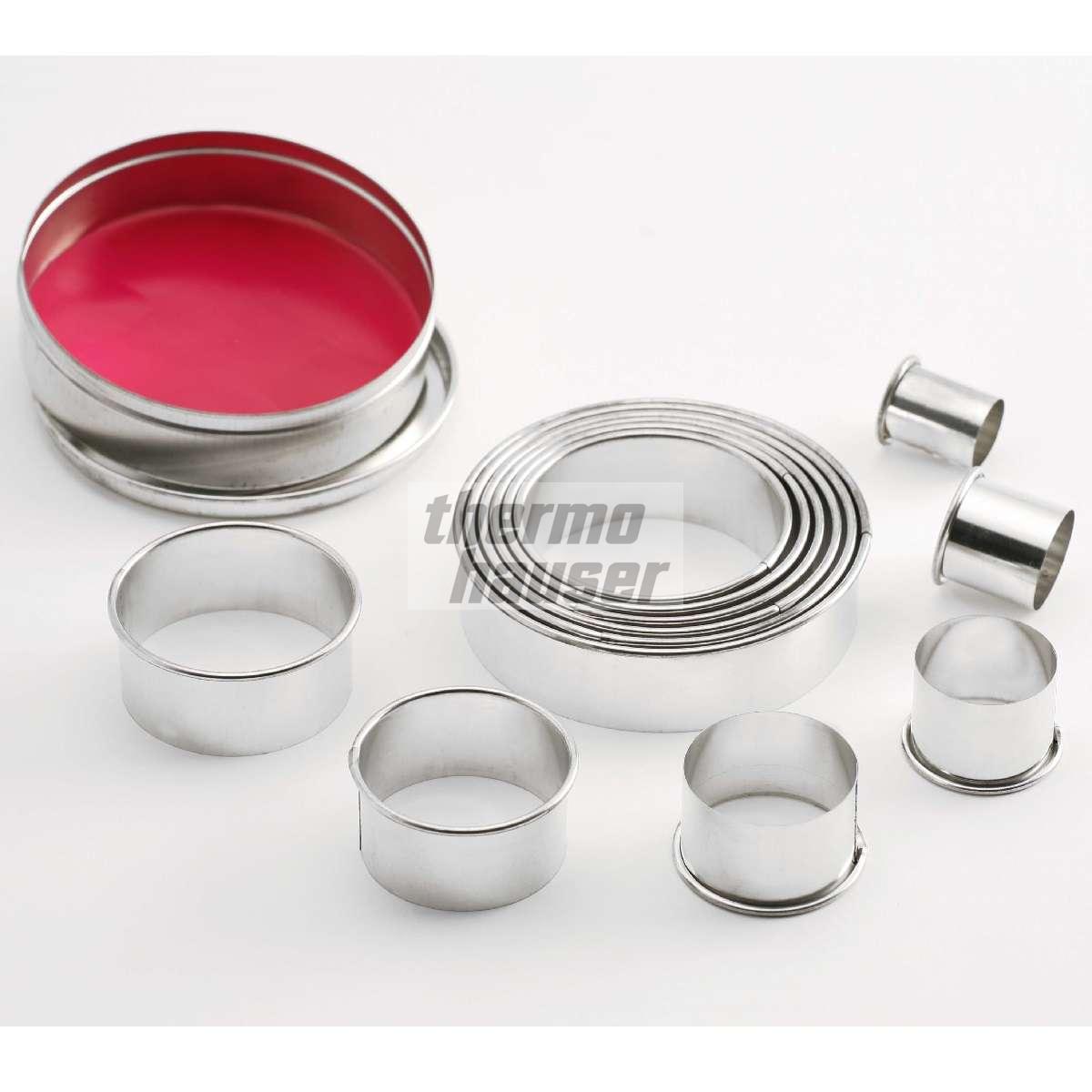 Hint:
Decorations, inserts, accompanying products, etc. depicted on the product photos are generally not included in the scope of delivery, unless the item description explicitly contains other information!
Ausstecher Sets KREIS, Edelstahl
Different versions available
Runde Ausstecher – nützliche Helfer für köstliche Gebäckkreationen
Wer ist nicht stolz, wenn ein selbst erstelltes Backwerk Staunen und anerkennende Blicke erntet? Mit unseren runden Ausstechern zaubern Sie im Handumdrehen feinste Kunstwerke, die zum Vernaschen einladen. Nutzen Sie die vielseitig verwendbaren Edelstahlringe beispielsweise, um dekorative Elemente für eine kunstvolle Tortendekoration auszustechen oder erstellen Sie kreisrunde Plätzchen, die Sie anschließend mit detailreichen Verzierungen verschönern. Die runden Ausstecher aus unserem Sortiment erhalten Sie wahlweise in glatter oder gewellter Form in mehrteiligen Sets zusammengestellt. Ganz nach Bedarf können Sie zwischen verschiedenen Größen und Höhen wählen. Verpackt sind die einzelnen Sets in praktischen Dosen. So finden sie wohlgeordnet einen festen Platz in jeder Küche oder Backstube. Weiterlesen
Ausstecher Sets KREIS, Edelstahl - Varianten
€0.00
Article No.
Version
Delivery time
Quantity
Price
–– Please make your selection! ––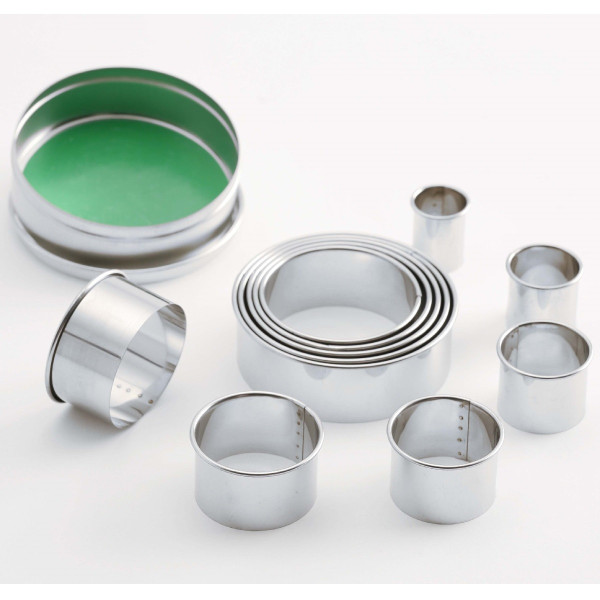 Ausstecher-Set Kreis, 11-teilig, glatt, verschiedene Größen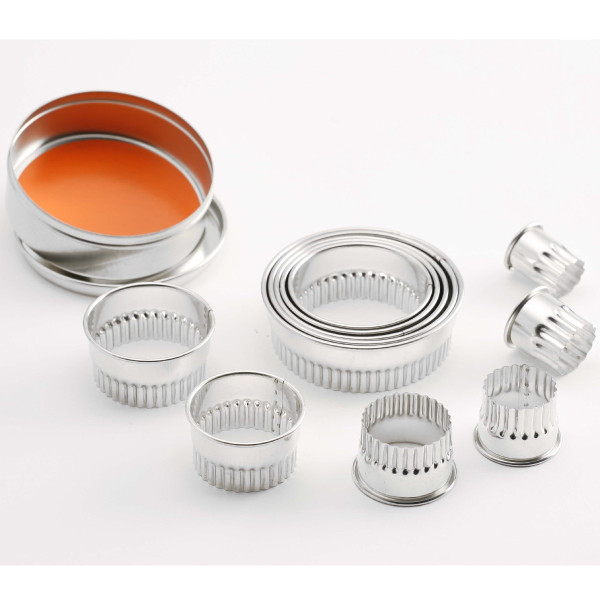 Ausstecher-Set Kreis, 11-teilig, gewellt, verschiedene Größen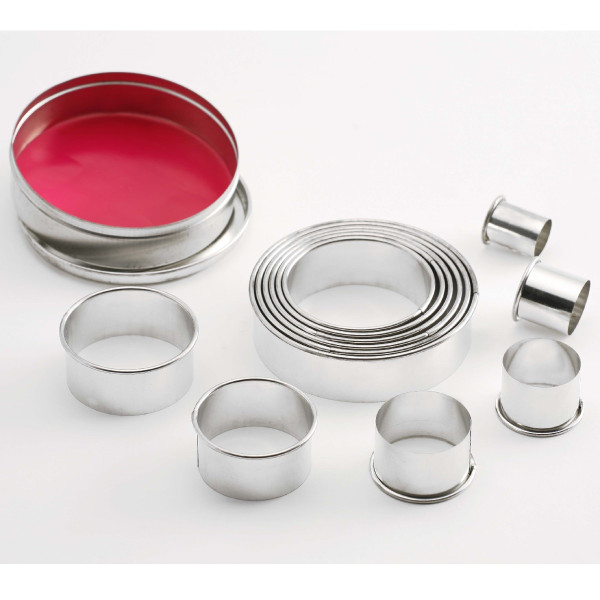 Ausstecher-Set Kreis, 12-teilig, gewellt, verschiedene Größen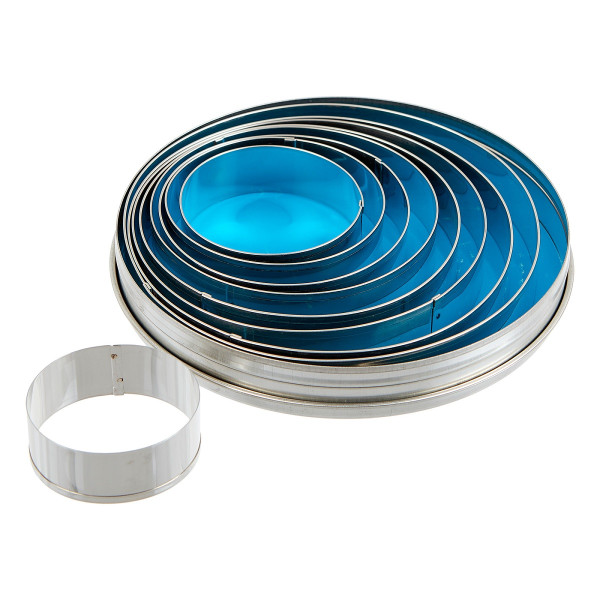 Ausstecher-Set Kreis, 9-teilig, glatt, verschiedene Größen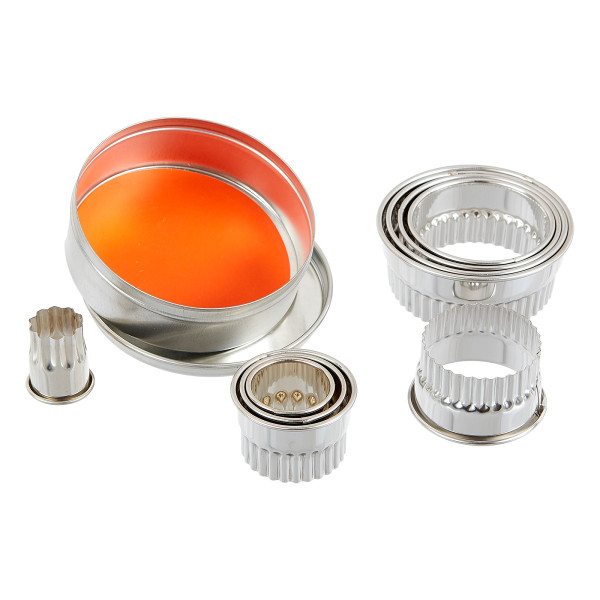 Ausstecher-Set Kreis, 9-teilig, gewellt, verschiedene Größen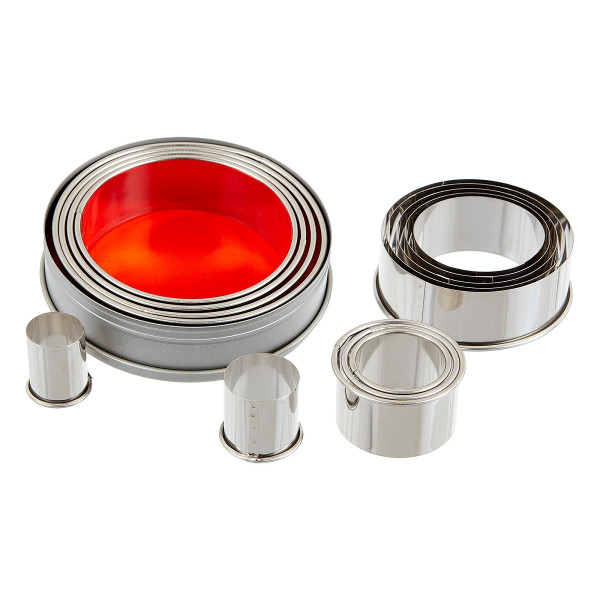 Ausstecher-Set Kreis, 14-teilig, glatt, verschiedene Größen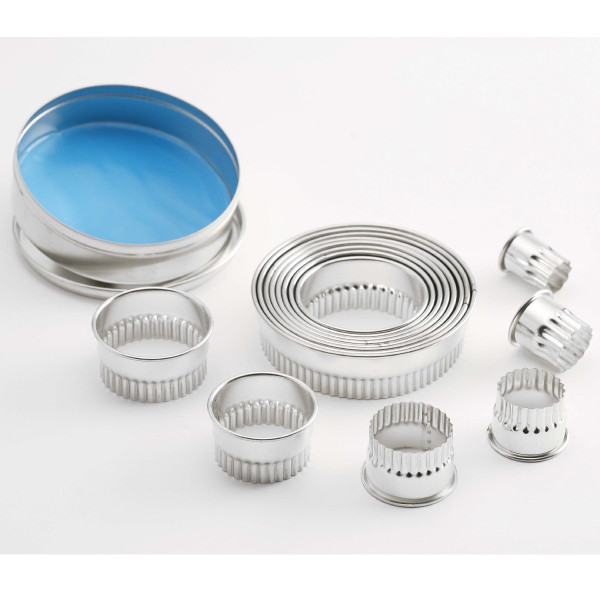 Ausstecher-Set Kreis, 14-teilig, gewellt, verschiedene Größen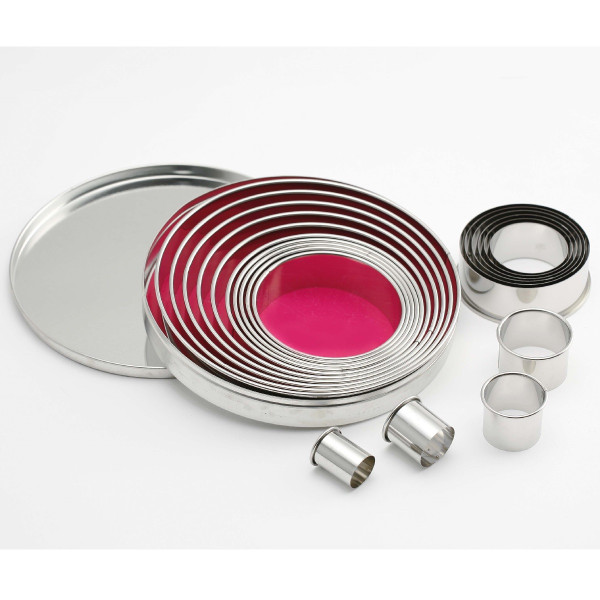 Ausstecher-Set Kreis, 20-teilig, glatt, verschiedene Größen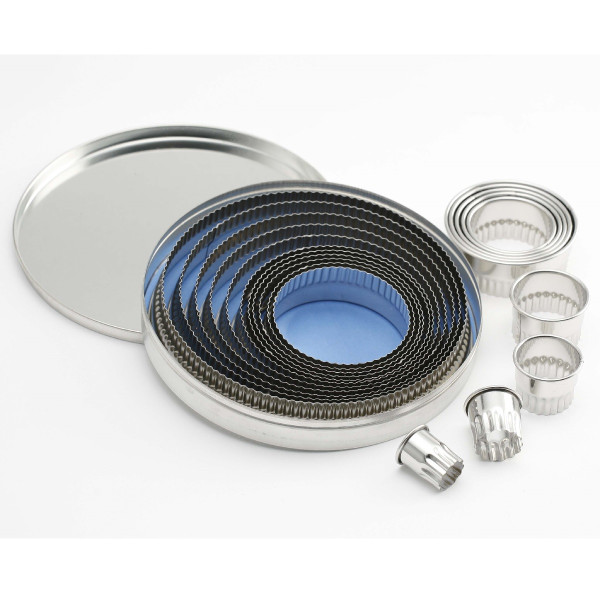 Ausstecher-Set Kreis, 20-teilig, gewellt, verschiedene Größen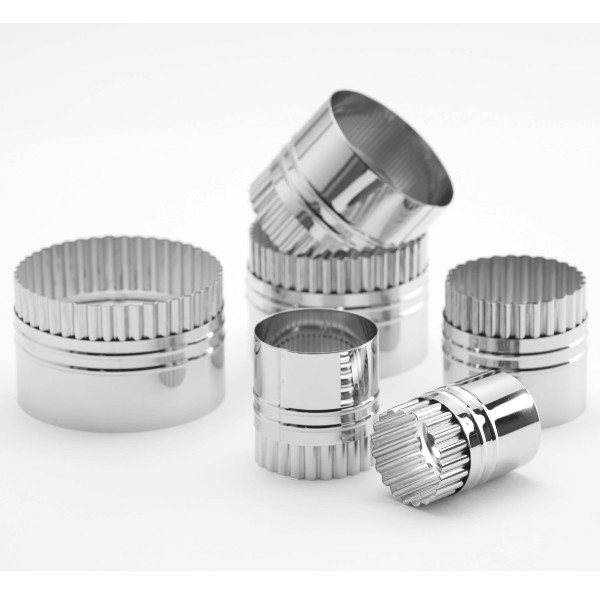 Ausstecher-Set Kreis, 6-teilig, glatt und gewellt, verschiedene Größen