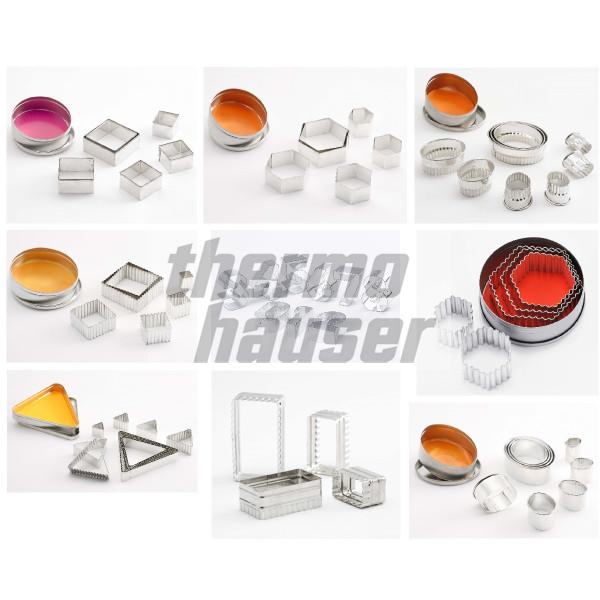 Hint:
Decorations, inserts, accompanying products, etc. depicted on the product photos are generally not included in the scope of delivery, unless the item description explicitly contains other information!
Ausstecher Sets GEOMETRIE, Edelstahl
Different versions available
Geometrische Ausstechformen für unendliche Varianten
Es müssen nicht immer kleine Herzchen oder Blütenblätter sein, mit denen Sie Ihre Plätzchen und opulenten Torten verschönern können, auch mit den geradlinigen geometrischen Ausstechformen können Sie Ihrer Kreativität in der Küche freien Lauf lassen. Staunende Gesichter, Ahs und Ohs sind Ihnen damit ebenso sicher. Mit den vielen verschiedenen Formen zaubern Sie im Handumdrehen feinste Kunstwerke, die fast zu schade sind, um sie zu vernaschen.
Mit Hilfe der vielfältig kombinierbaren Sets sind Ihrem Ideenreichtum keine Grenzen gesetzt. Die geometrischen Ausstecher, die Sie in unserem Onlineshop von backmann24.de kaufen können, sind aus hochwertigem Edelstahl gefertigt. Für den Einsatz in der Gastronomie oder in der Hobbyküche sind sie optimal geeignet, da sie selbstverständlich lebensmittelrechtlich unbedenklich und hygienisch sind. Reinigen Sie die geometrischen Ausstechformen nach dem Benutzen schnell und einfach mit heißem Wasser und ein wenig Spülmittel.Weiterlesen
Ausstecher Sets GEOMETRIE, Edelstahl - Varianten
€0.00
Article No.
Version
Delivery time
Quantity
Price
–– Please make your selection! ––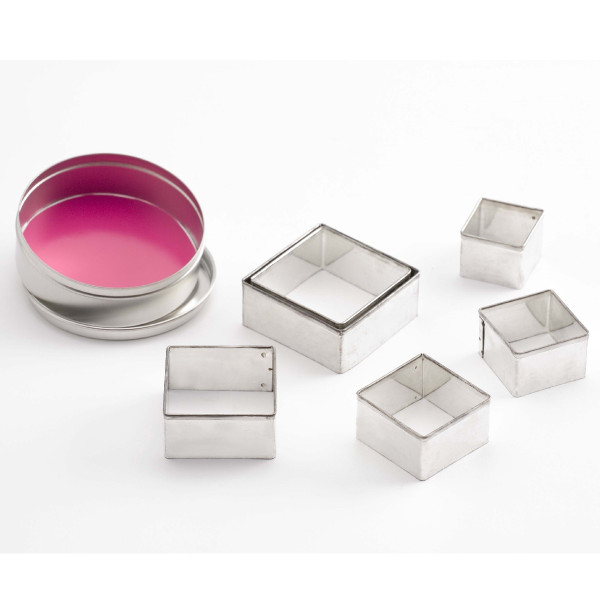 Ausstecher-Set Rechteck, 6-teilig, glatt, verschiedene Größen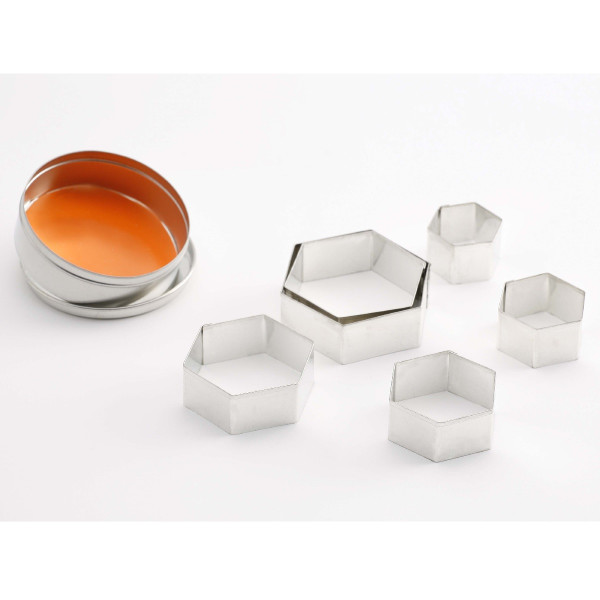 Ausstecher-Set Sechseck, 6-teilig, glatt, verschiedene Größen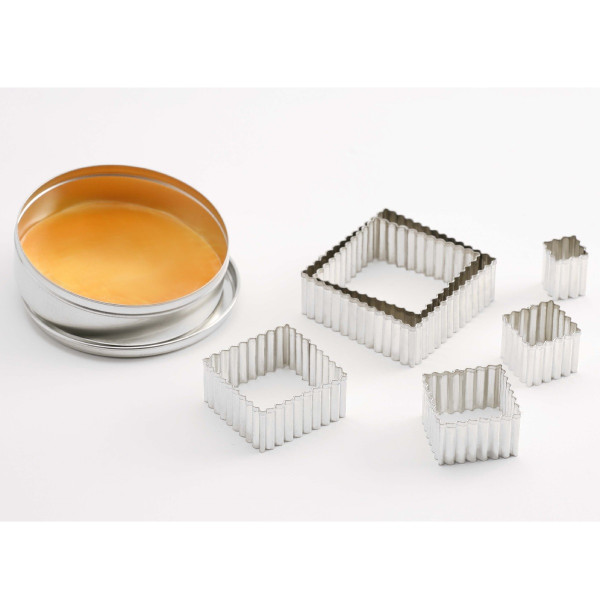 Ausstecher-Set Rechteck, 5-teilig, gewellt, verschiedene Größen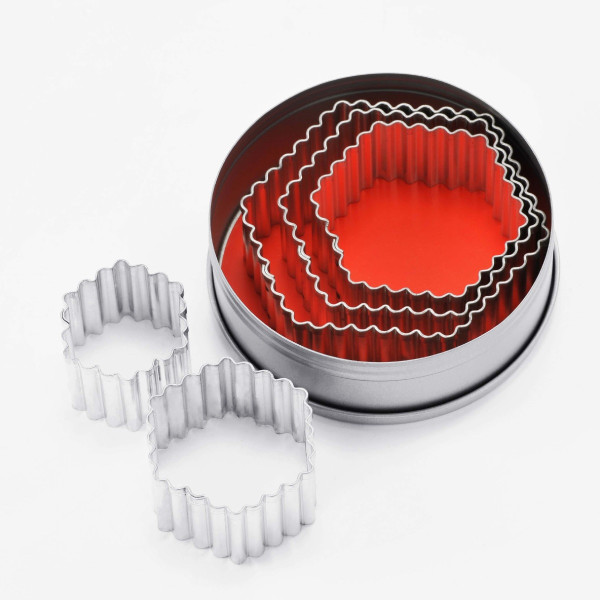 Ausstecher-Set Sechseck, 5-teilig, gewellt, verschiedene Größen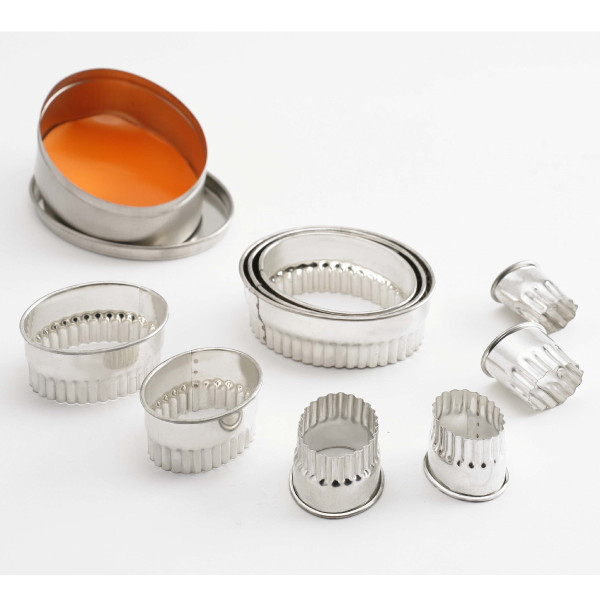 Ausstecher-Set Oval, 9-teilig, gewellt, verschiedene Größen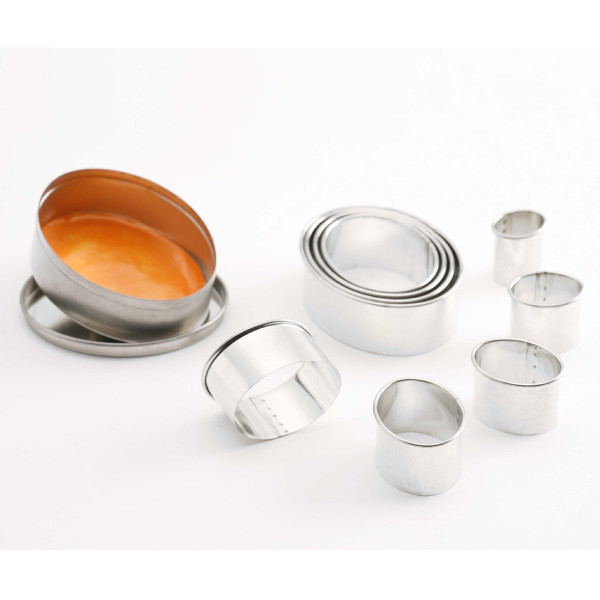 Ausstecher-Set Oval, 9-teilig, glatt, verschiedene Größen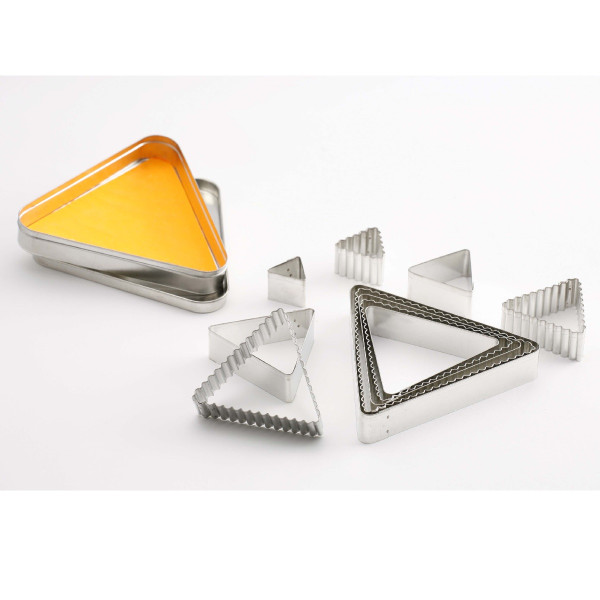 Ausstecher-Set Dreieck, 11-teilig, glatt und gewellt, verschiedene Größen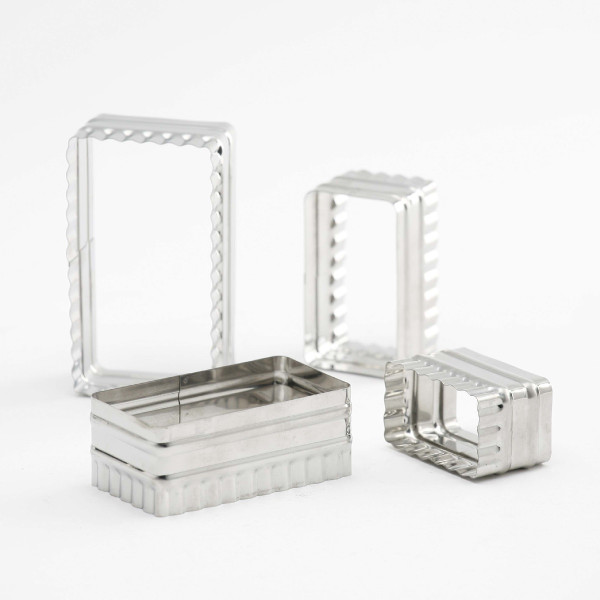 Ausstecher-Set Rechteck, 4-teilig, glatt und gewellt, verschiedene Größen