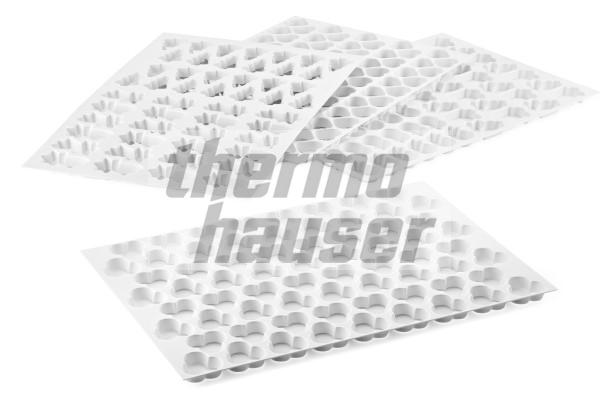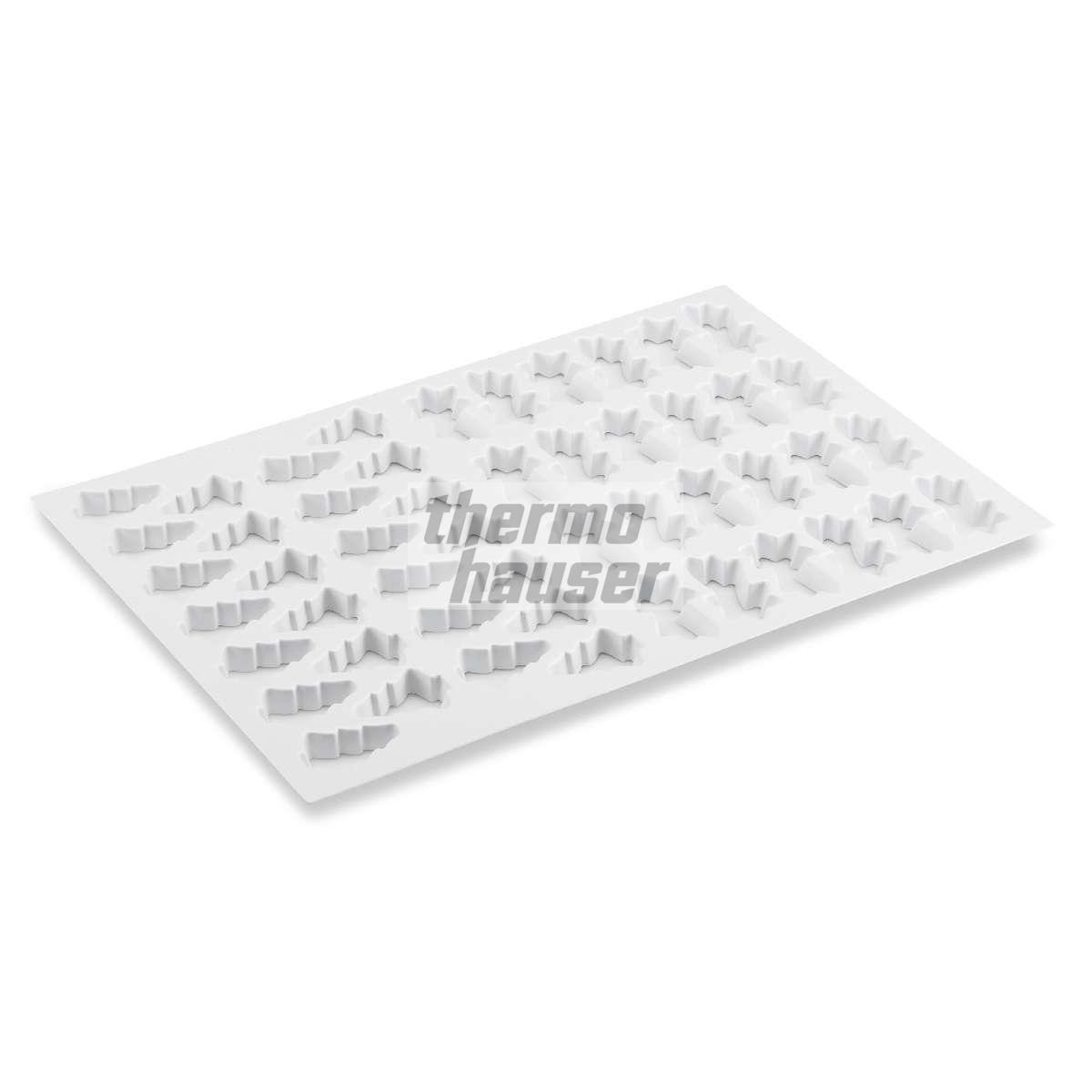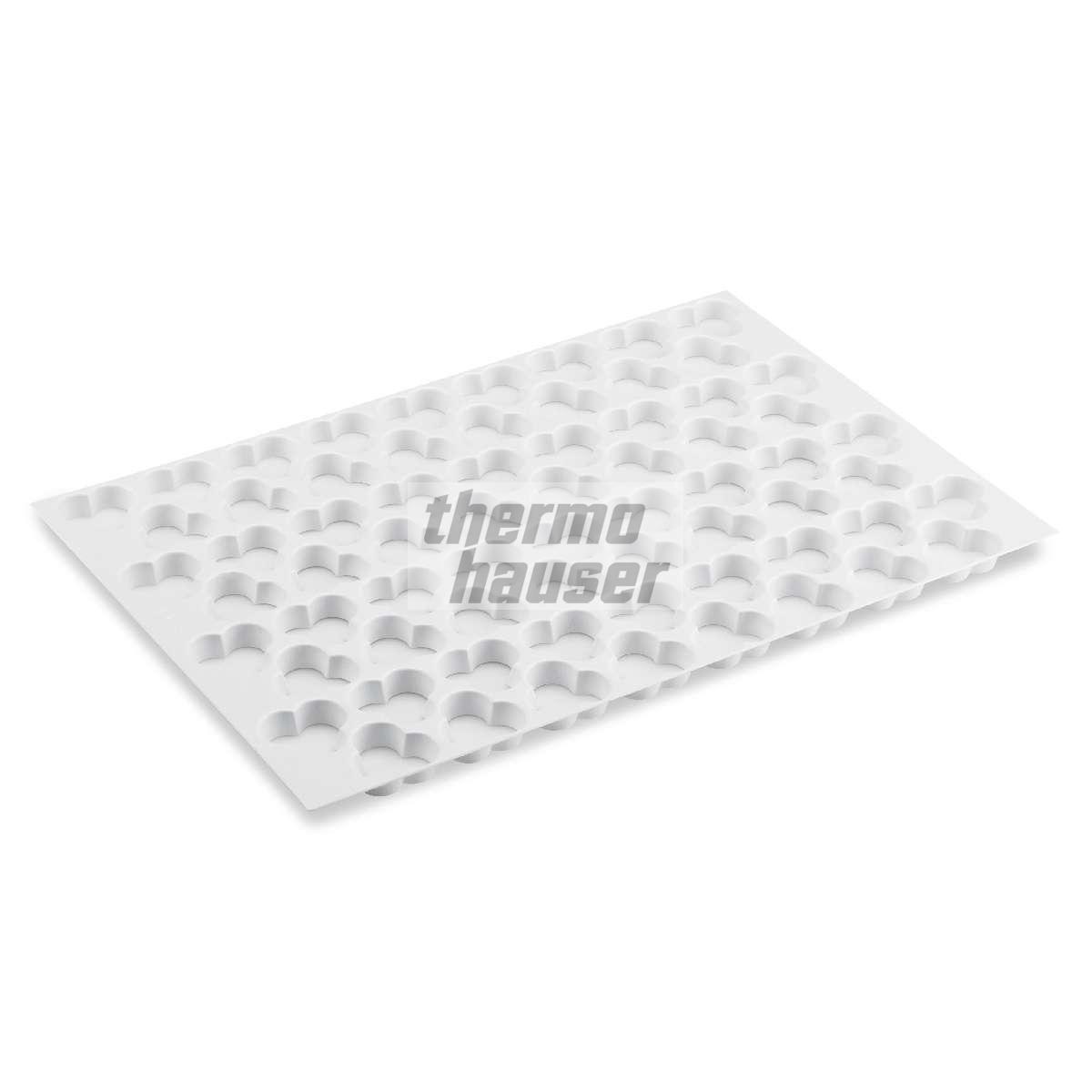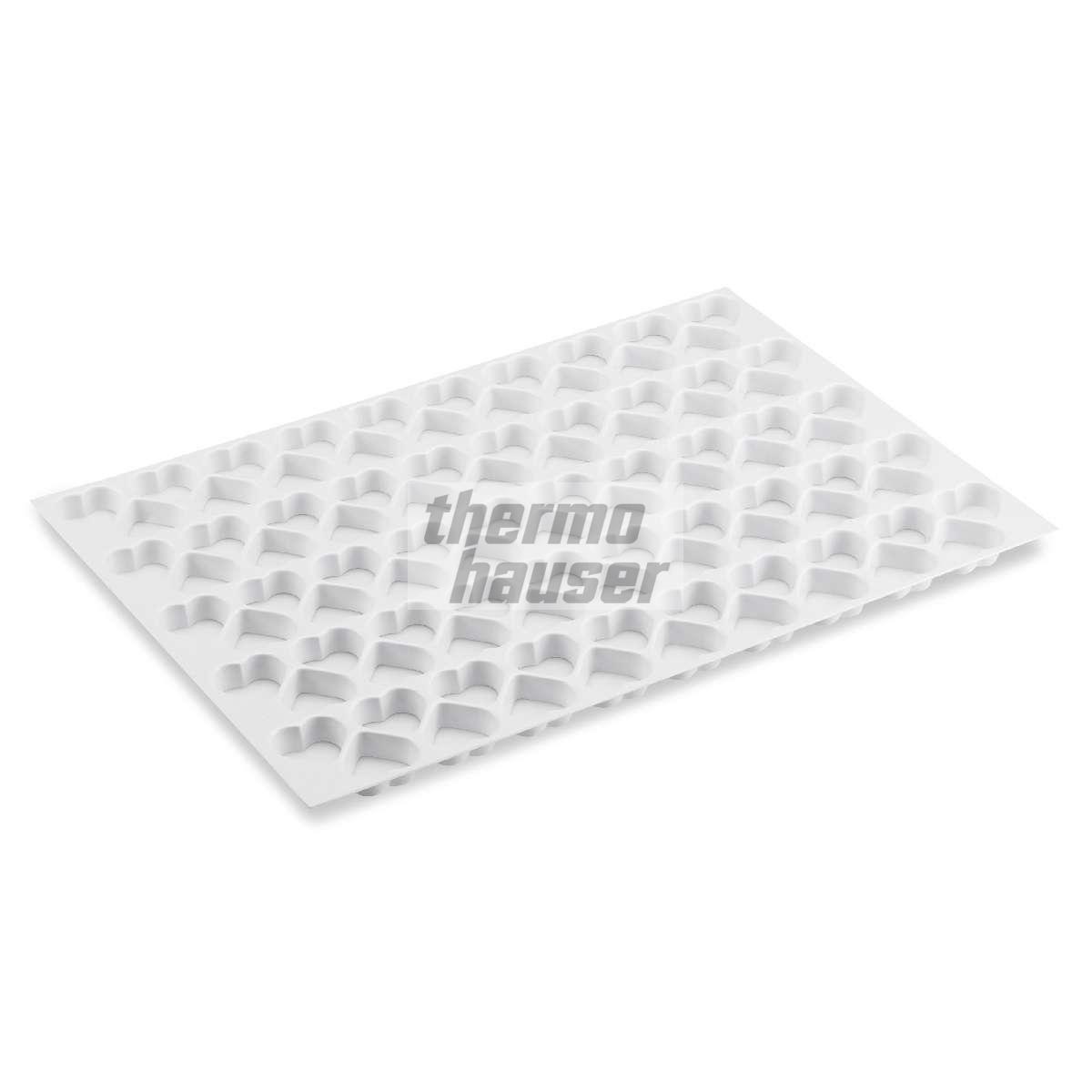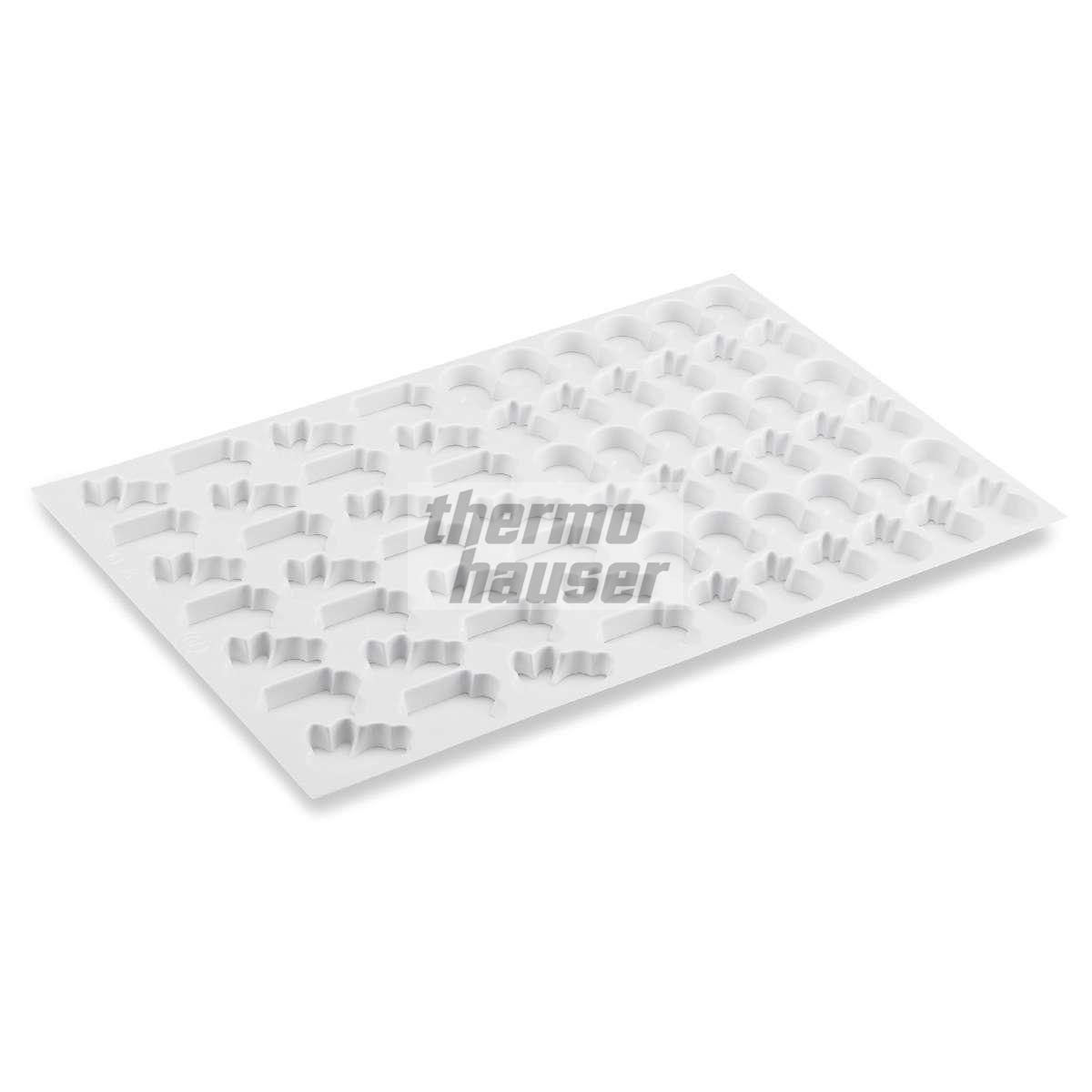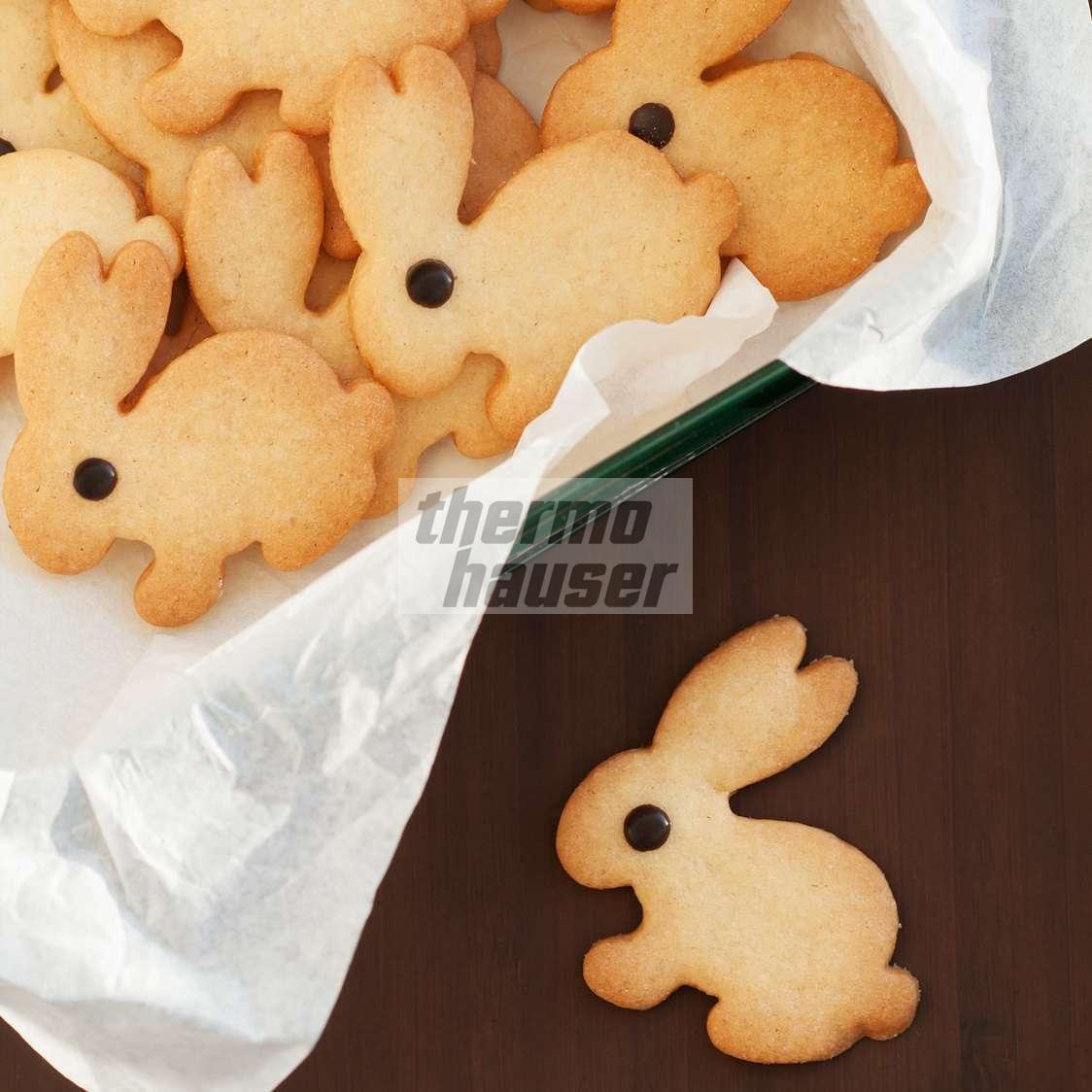 Hint:
Decorations, inserts, accompanying products, etc. depicted on the product photos are generally not included in the scope of delivery, unless the item description explicitly contains other information!
Ausstechmatten, Kunststoff
Different versions available
Ausstechmatten – leckere Plätzchen haben ganzjährig Saison
Wohl kaum etwas riecht verführerischer als köstliche Plätzchen, die frisch aus dem Ofen kommen! Dabei ist das klassische Grundrezept denkbar einfach: Mehl, Zucker, Butter, Eier und eine Prise Salz zusammenfügen und mit einem Rührgerät zu einem glatten Teig verarbeiten. Das gewisse Etwas verleihen Sie den Keksen, indem Sie weitere leckere Zutaten, wie beispielsweise Nüsse, Mandeln, Schokotröpfchen oder geriebene Zitronenschale hinzufügen. Eine weihnachtliche Note geben Sie dem appetitlichen Kleingebäck, wenn Sie noch etwas Zimt oder Kardamom ergänzen. Doch wer möchte die raffinierten kleinen Gebäckteile schon nur in der Adventszeit genießen? Mit unseren praktischen Ausstechmatten zaubern Sie im Handumdrehen eine große Menge schmackhafter Plätzchen, die nicht nur an Weihnachten, sondern auch zu vielfältigen anderen Gelegenheiten mit Wonne vernascht werden. Weiterlesen
Ausstechmatten, Kunststoff - Varianten
€0.00
Article No.
Version
Delivery time
Quantity
Price
–– Please make your selection! ––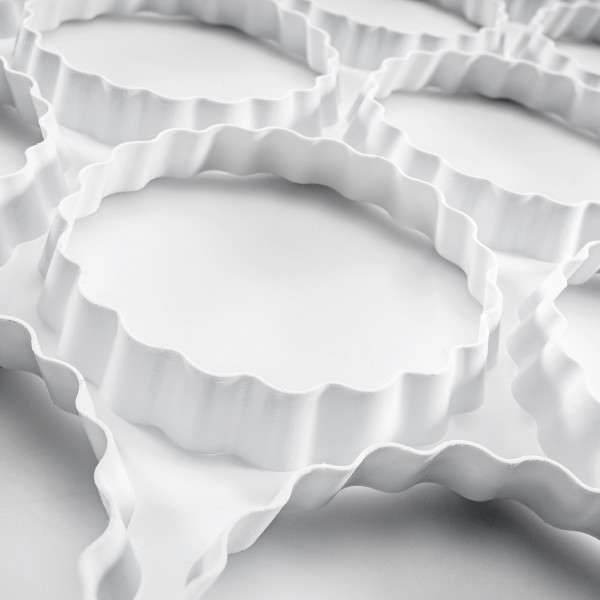 Ausstechmatte Rosette, 20 Rosetten (je ø 9,0 cm)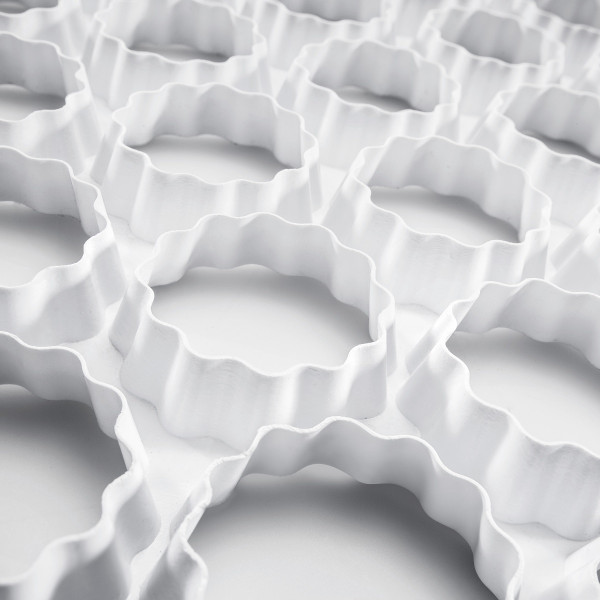 Ausstechmatte Rosette, 72 Rosetten (je ø 4,5 cm)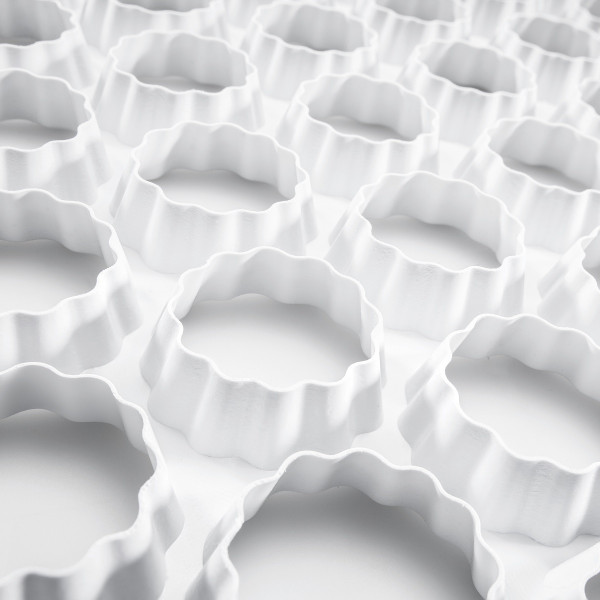 Ausstechmatte Rosette, 95 Rosetten (je ø 3,5 cm)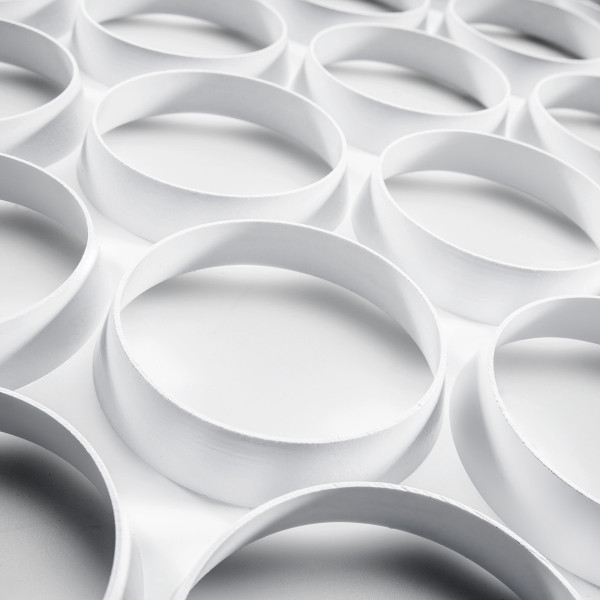 Ausstechmatte Kreis, 53 Kreise (je ø 5,3 cm)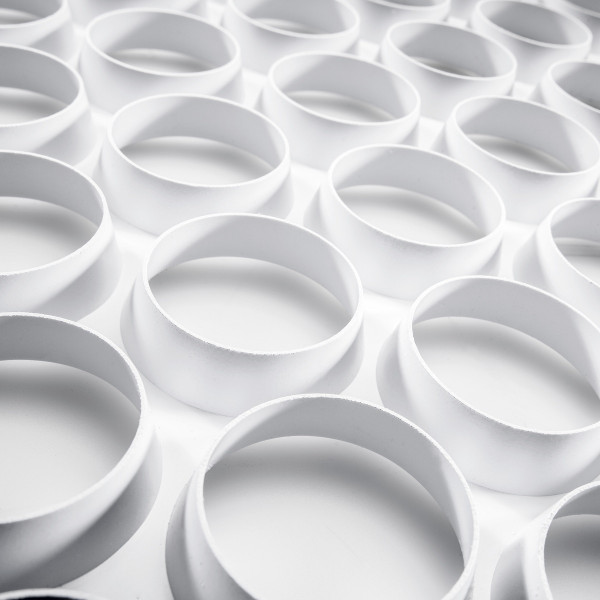 Ausstechmatte Kreis, 95 Kreise (je ø 3,5 cm)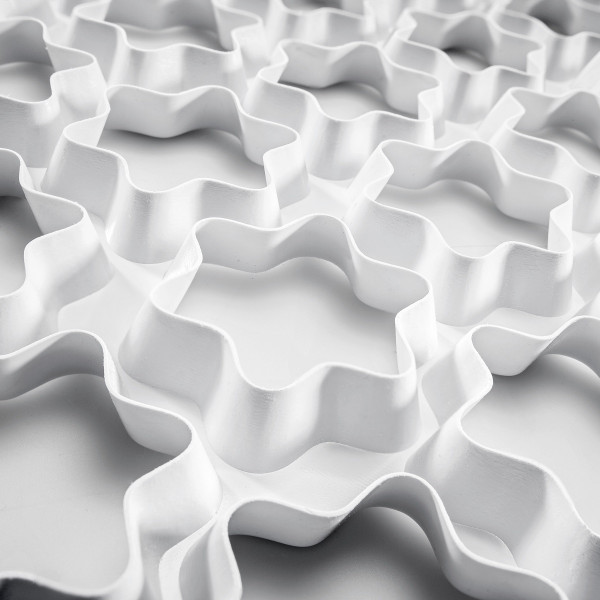 Ausstechmatte Stern, 63 Sterne (je ø 5,5 cm)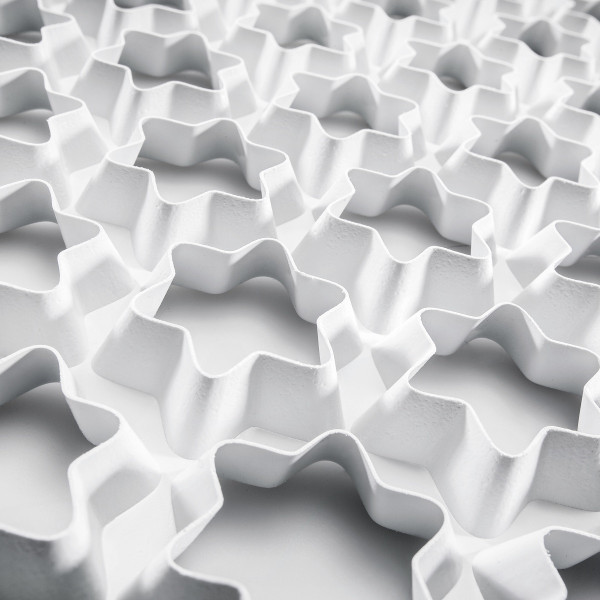 Ausstechmatte Stern, 95 Sterne (je ø 3,5 cm)
Ausstechmatte Kleeblatt, 60 Kleeblätter (je ø 5 cm)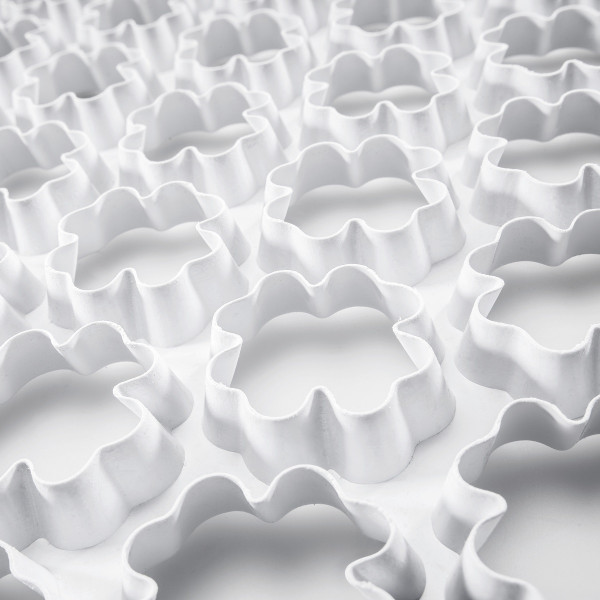 Ausstechmatte Kleeblatt, 105 Kleeblätter (je ø 3,5 cm)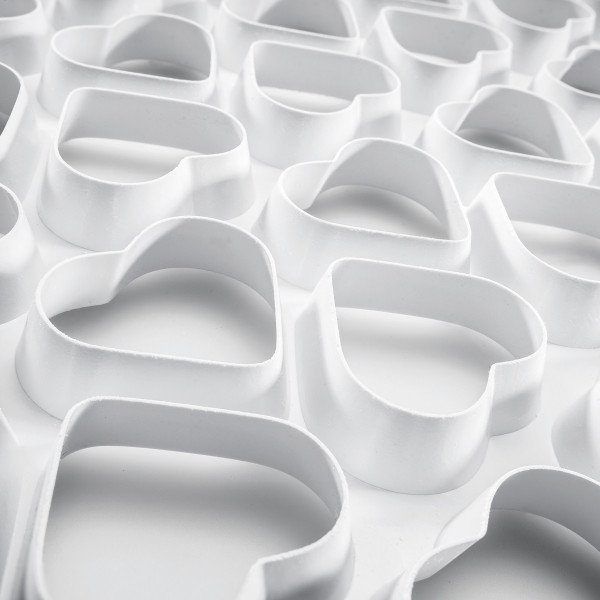 Ausstechmatte Herz, 95 Herzen (je ø 4,5 cm)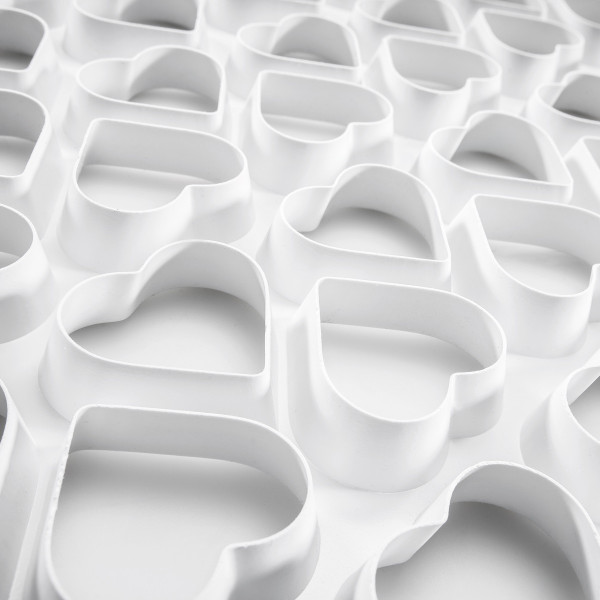 Ausstechmatte Herz, 116 Herzen (je ø 3,5 cm)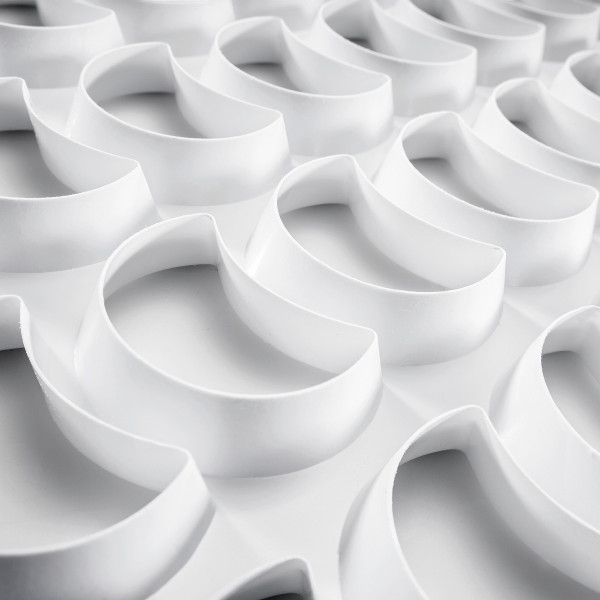 Ausstechmatte Halbmond, 63 Halbmonde (je ø 4,8 cm)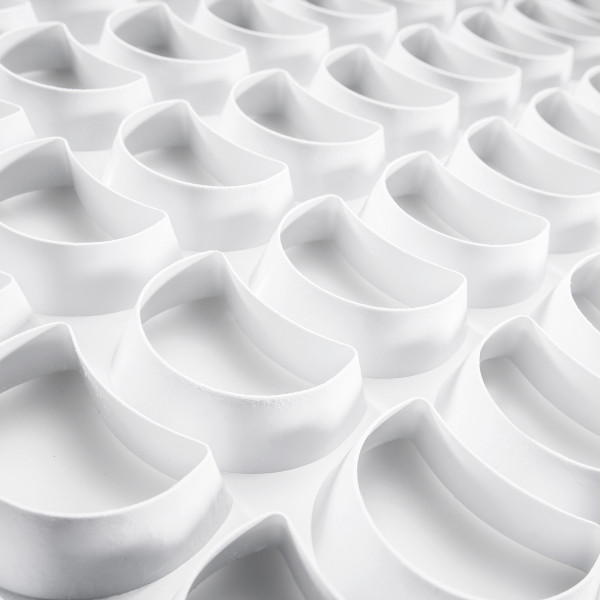 Ausstechmatte Halbmond, 128 Halbmonde (je ø 3,5 cm)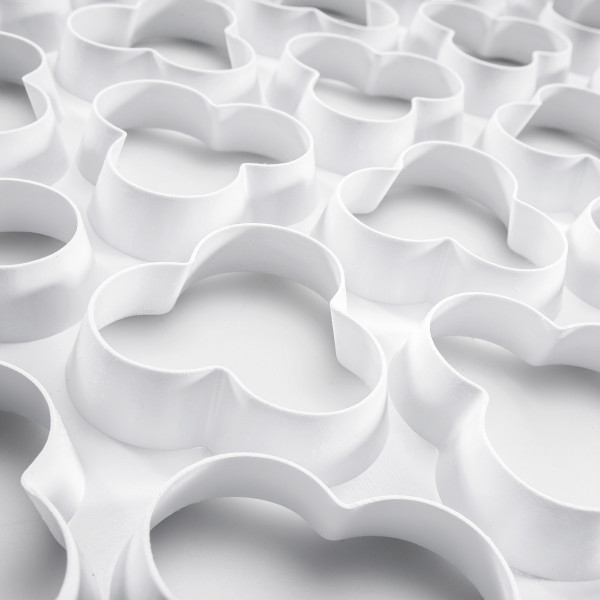 Ausstechmatte Blume, 68 Blumen (je ø 4 cm)
Ausstechmatte Blume, 105 Blumen (je ø 3 cm)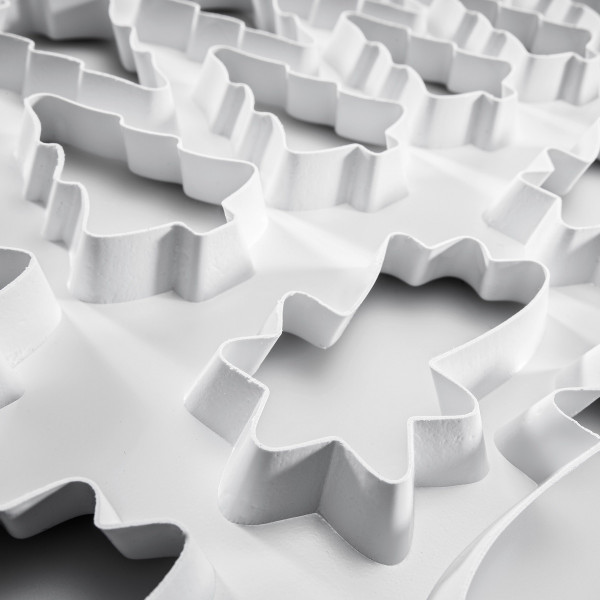 Ausstechmatte Tanne-Sternschnuppe, je 24 und 26 Motive (je ø 8 cm und 6,6 cm)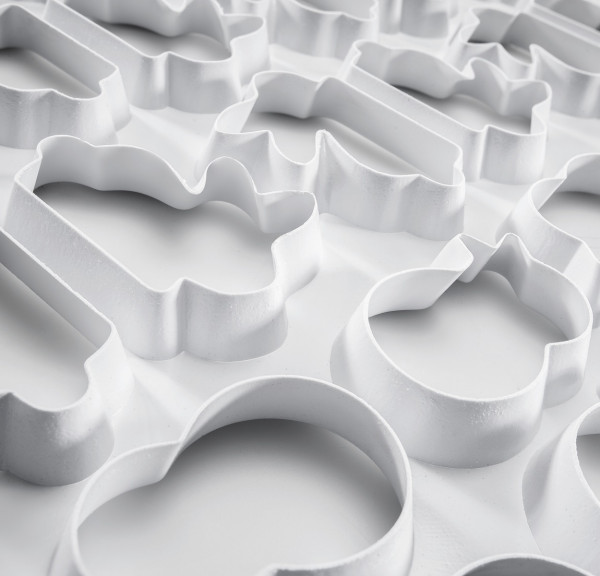 Ausstechmatte Hase-Küken, je 28 und 36 Motive (je ø 6,3 cm und 5,5 cm)