Hint:
Decorations, inserts, accompanying products, etc. depicted on the product photos are generally not included in the scope of delivery, unless the item description explicitly contains other information!
Teigschaber / Kammschaber, ELFENBEIN, Kunststoff
Different versions available
Kammschaber – essenzielle Küchenhelfer für Profis
Wer gern und viel in der Küche oder in der Backstube werkelt, weiß, dass es für professionell aussehende Ergebnisse auch fachgerechtes Handwerkszeug braucht. Das sorgt einerseits dafür, dass Ihnen die Arbeit leichter von der Hand geht und somit effizienter wird, zum anderen ermöglicht eine echte Profi-Ausstattung erst das zuverlässige Gelingen köstlicher Delikatessen. So gehören neben zahlreichen weiteren Backutensilien unter anderem auch praktische Kammschaber zur Basisausstattung eines jeden Bäckers. Diese erhalten Sie in unserem Sortiment aus lebensmittelrechtlich unbedenklichem Kunststoff. Hitzebeständig bis zu +125°C erweisen sich die Teigschaber als besonders robust. Weiterlesen
Teigschaber / Kammschaber, ELFENBEIN, Kunststoff - Varianten
€0.00
Article No.
Version
Delivery time
Quantity
Price
–– Please make your selection! ––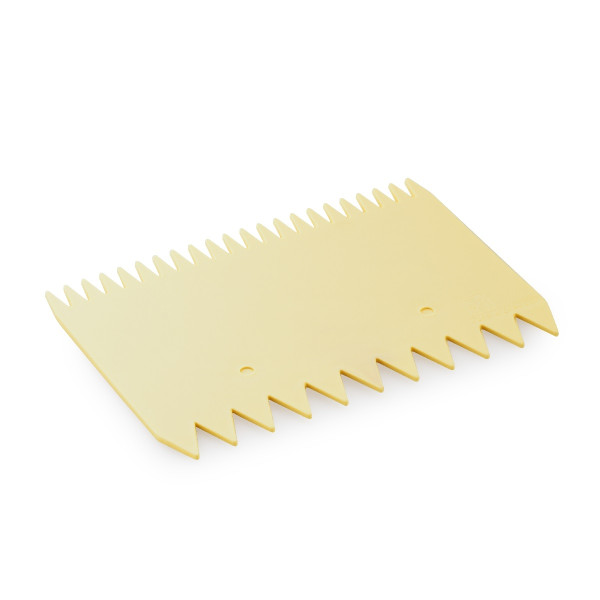 Kammschaber efenbein, doppelseitig, spitze Zähne, ca. 11 cm x 7,5 cm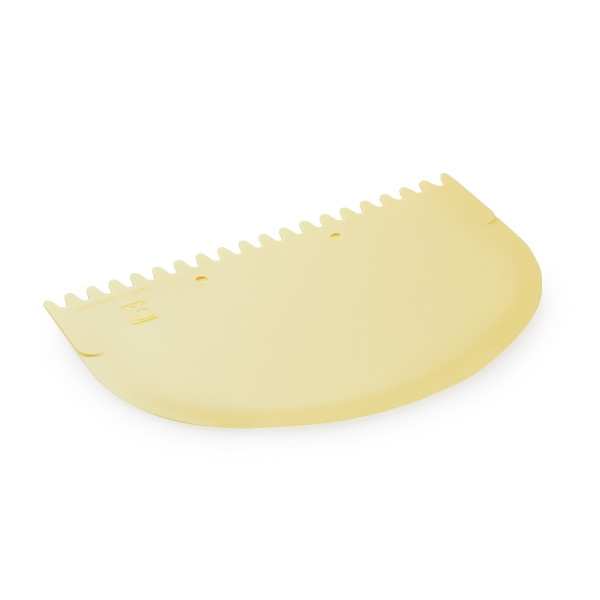 Kammschaber efenbein, einseitig, abgerundete Zähne, ca. 11,5 cm x 7,6 cm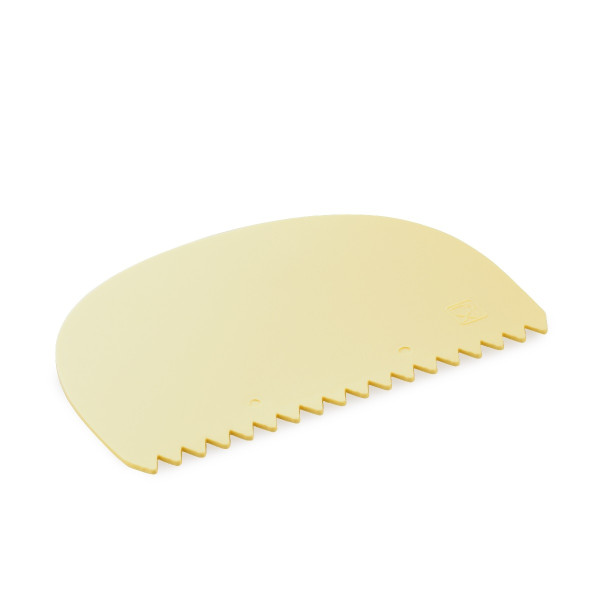 Kammschaber efenbein, einseitig, spitze Zähne, ca. 11 cm x 7,2 cm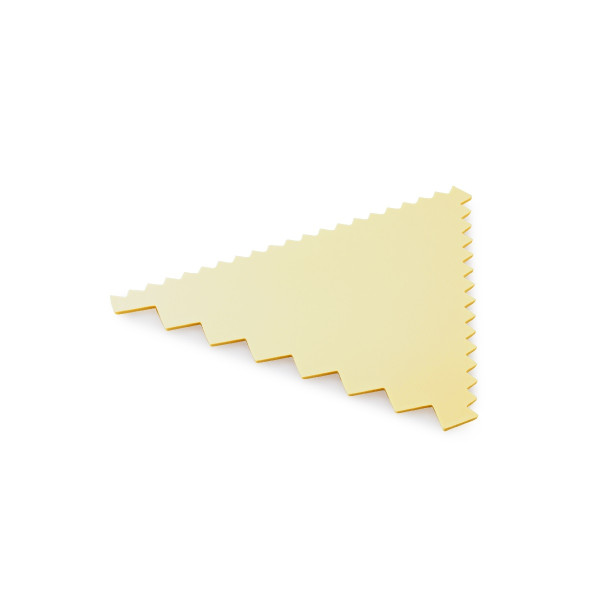 Kammschaber efenbein, dreiseitig, spitze Zähne, ca. 9,3 cm x 8,3 cm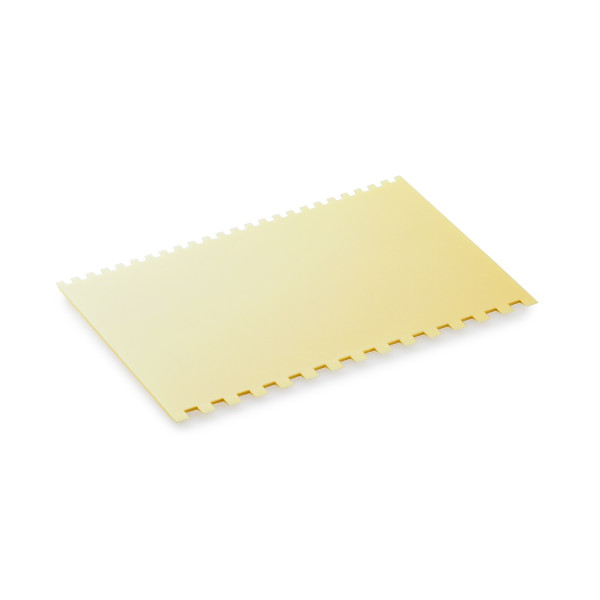 Kammschaber efenbein, doppelseitig, flache Zähne, ca. 15 cm x 10 cm