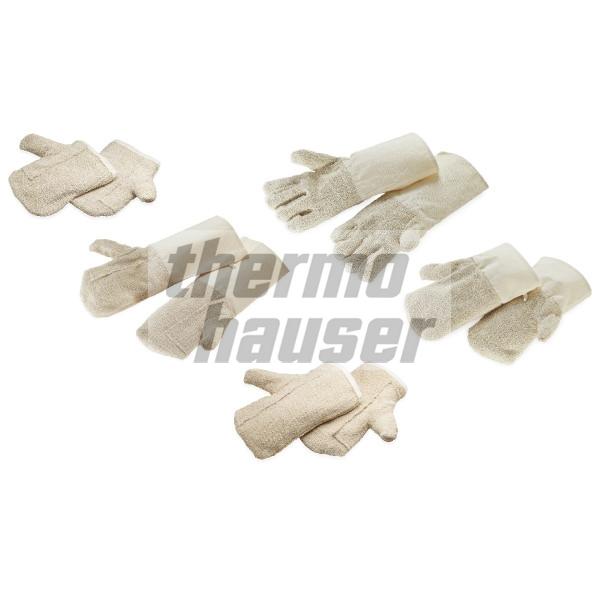 Hint:
Decorations, inserts, accompanying products, etc. depicted on the product photos are generally not included in the scope of delivery, unless the item description explicitly contains other information!
Oven gloves, cotton
Different versions available
Key facts at a glance
material: cotton, natural and undyed
available in different designs
heat resistant up to approx. +250°C
certified as personal protective equipment (PPE)
Caution: not machine washable!
Oven gloves, cotton - Varianten
€0.00
Article No.
Version
Delivery time
Quantity
Price
–– Please make your selection! ––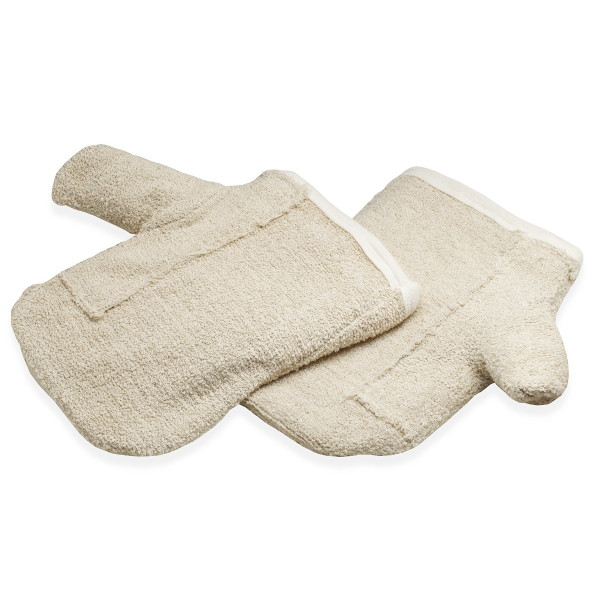 Oven gloves, mittens, reinforced inside, approx. 26 cm x 14.5 cm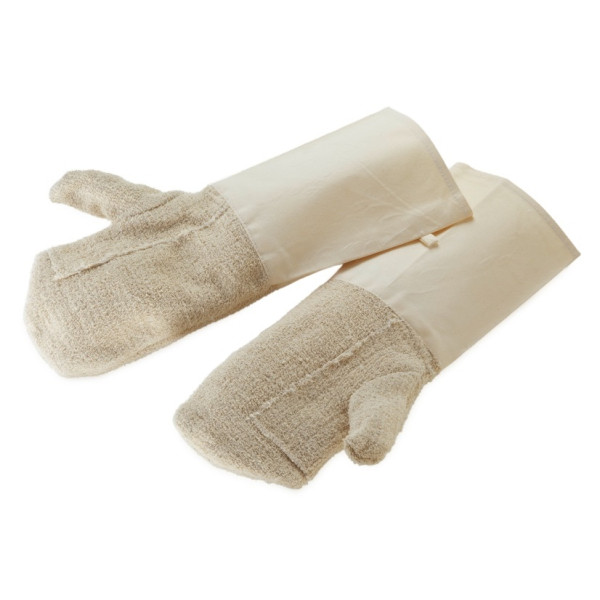 Oven gloves, mittens, reinforced inside, with extra long cuffs, approx. 40 cm x 15 cm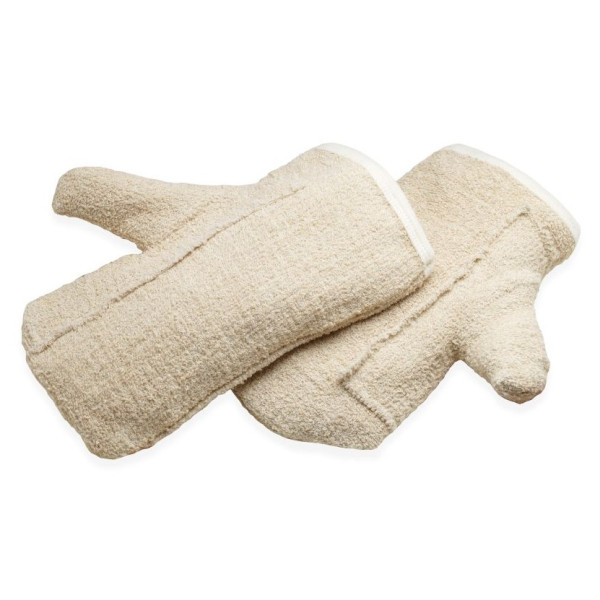 Oven gloves, mittens, reinforced inside, approx. 27 cm x 15 cm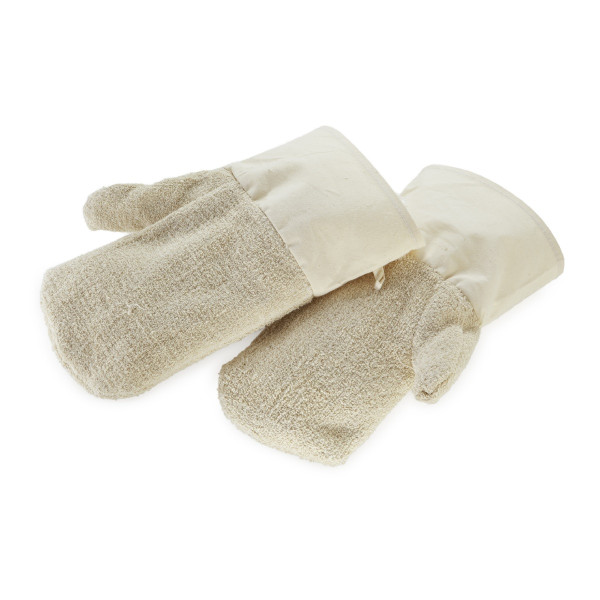 Oven gloves, mittens, reinforced inside, with cuffs, approx. 31 cm x 14 cm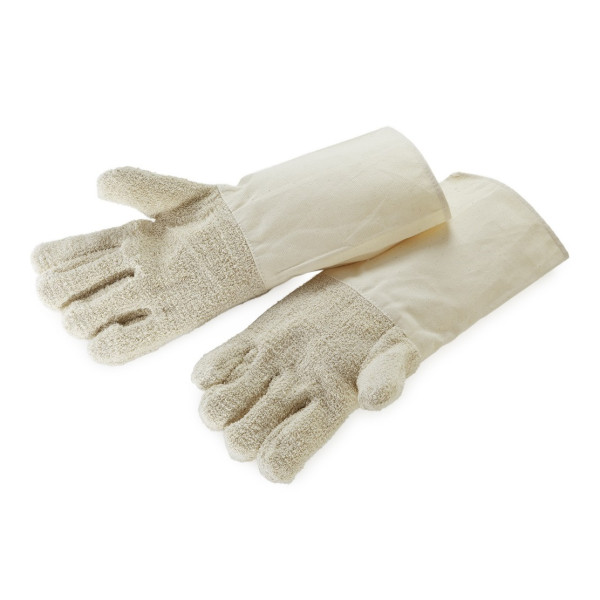 Oven gloves, 5 fingers, with cuffs, approx. 38 cm x 17 cm