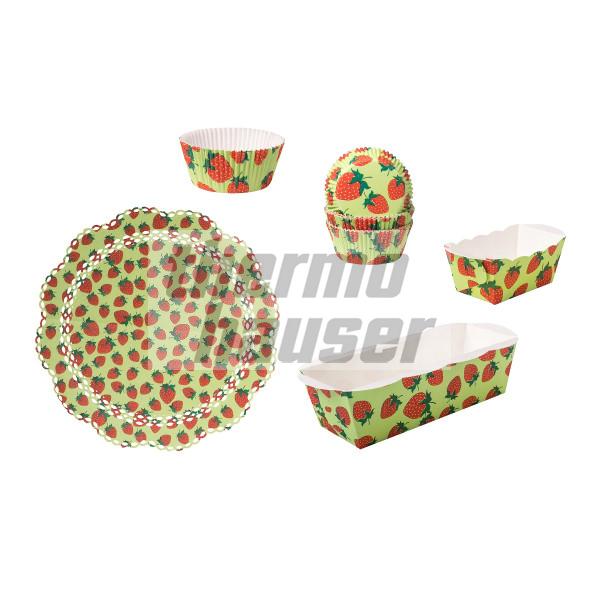 Hint:
Decorations, inserts, accompanying products, etc. depicted on the product photos are generally not included in the scope of delivery, unless the item description explicitly contains other information!
Backformen ERDBEERE, Papier
Different versions available
Erdbeer-Backformen aus Papier – ein Muss für freche Früchtchen
Sommerzeit ist Erdbeerzeit - die meisten können es kaum erwarten, bis die süßen roten Früchte endlich wieder reif sind. Ob direkt vom Feld in den Mund, als leckerer Salat, ob als Kuchen oder als Verzierung auf Muffins - es gibt fast nichts, was mit Erdbeeren nicht denkbar ist. Und mit der passenden Erdbeer-Dekoration ist sogar das ganze Jahr über für den leckeren Augenschmaus und leuchtende Augen bei den Gästen gesorgt. Egal ob Muffins, Cupcakes oder kleine Torteletts und Erdbeerkuchen, sobald Erdbeeren im Spiel sind, werden die süßen Köstlichkeiten zu einem Blickfang. Mit den passenden Gebäckkapseln und Papierbackformen Erdbeere setzen Sie Akzente bei der Präsentation und werden für Begeisterung sorgen!
Große und kleinere Erdbeeren zieren die frischen grünen Papierformen. Sie sehen niedlich aus und machen Appetit, dessen können Sie sicher sein. Ihre Gäste werden beim Anblick der Papierformen Erdbeere begeistert sein und gespannt probieren wollen, was sich im Inneren verbirgt. Weiterlesen
Backformen ERDBEERE, Papier - Varianten
€0.00
Article No.
Version
Delivery time
Quantity
Price
–– Please make your selection! ––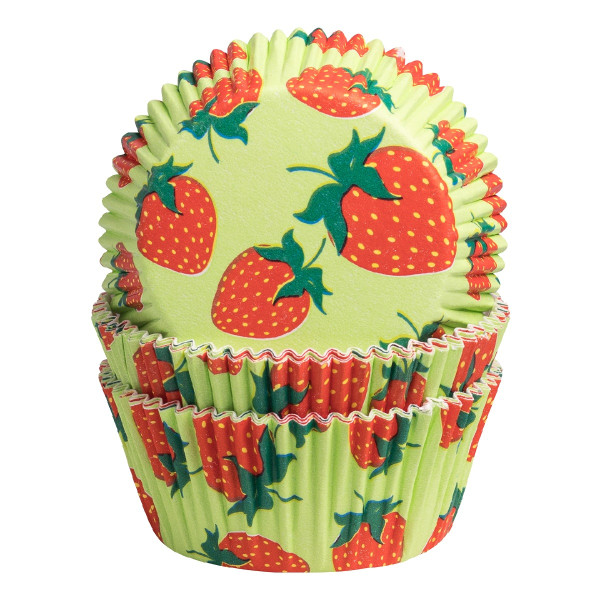 Muffinform / Gebäckkapsel, Ø 5 cm, Höhe 2,5 cm, VE: 60 Stück, Pergamentersatz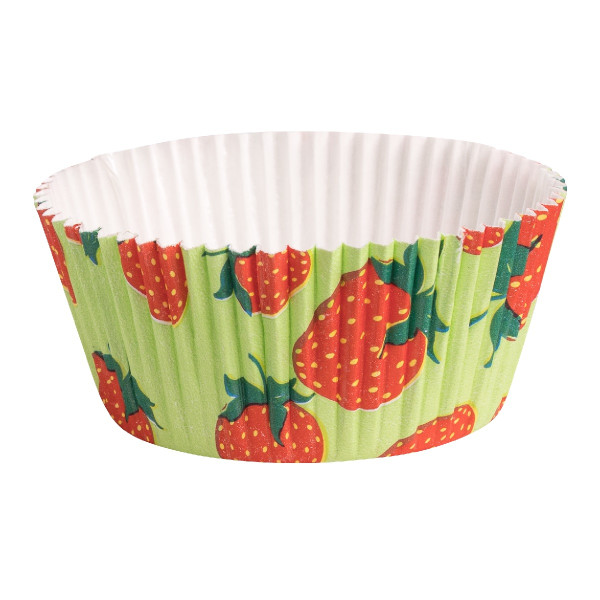 Muffinform / Gebäckkapsel, Ø 5 cm, Höhe 3,2 cm, VE: 12 Stück, Backkarton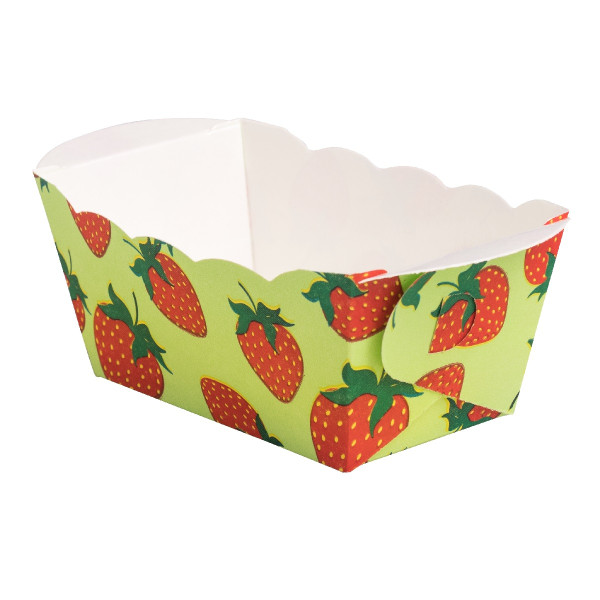 Backform Mini, Maße ca. 7 cm x 4 cm x 4 cm, VE: 10 Stück, Backkarton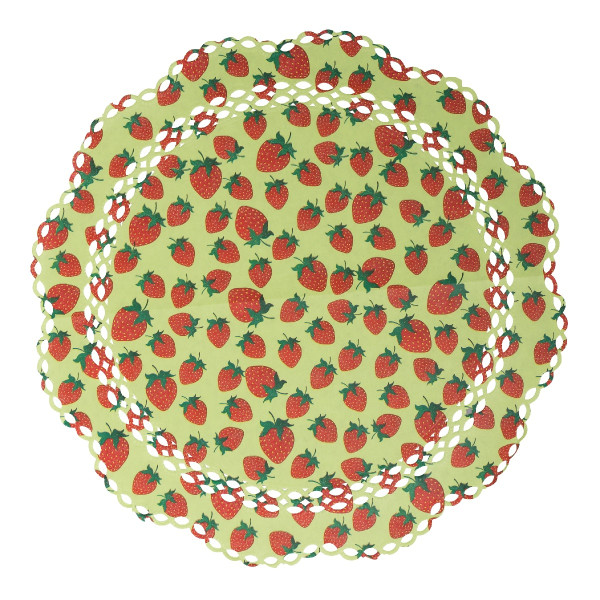 Tortenspitzen, Ø 36 cm, VE: 3 Stück, Pergamentersatz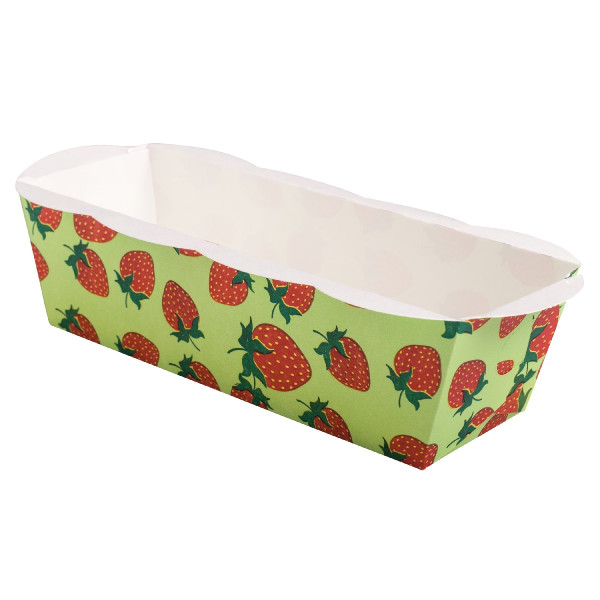 Backform XL, Maße ca. 20,5 cm x 8,8 cm x 5 cm, VE: 3 Stück, Backkarton