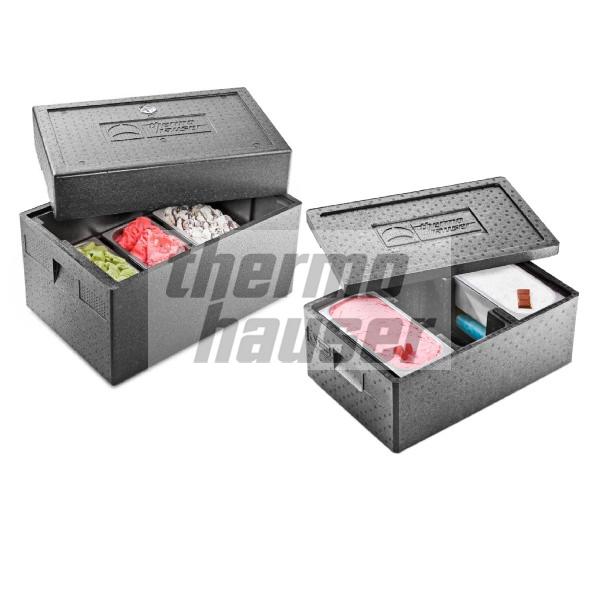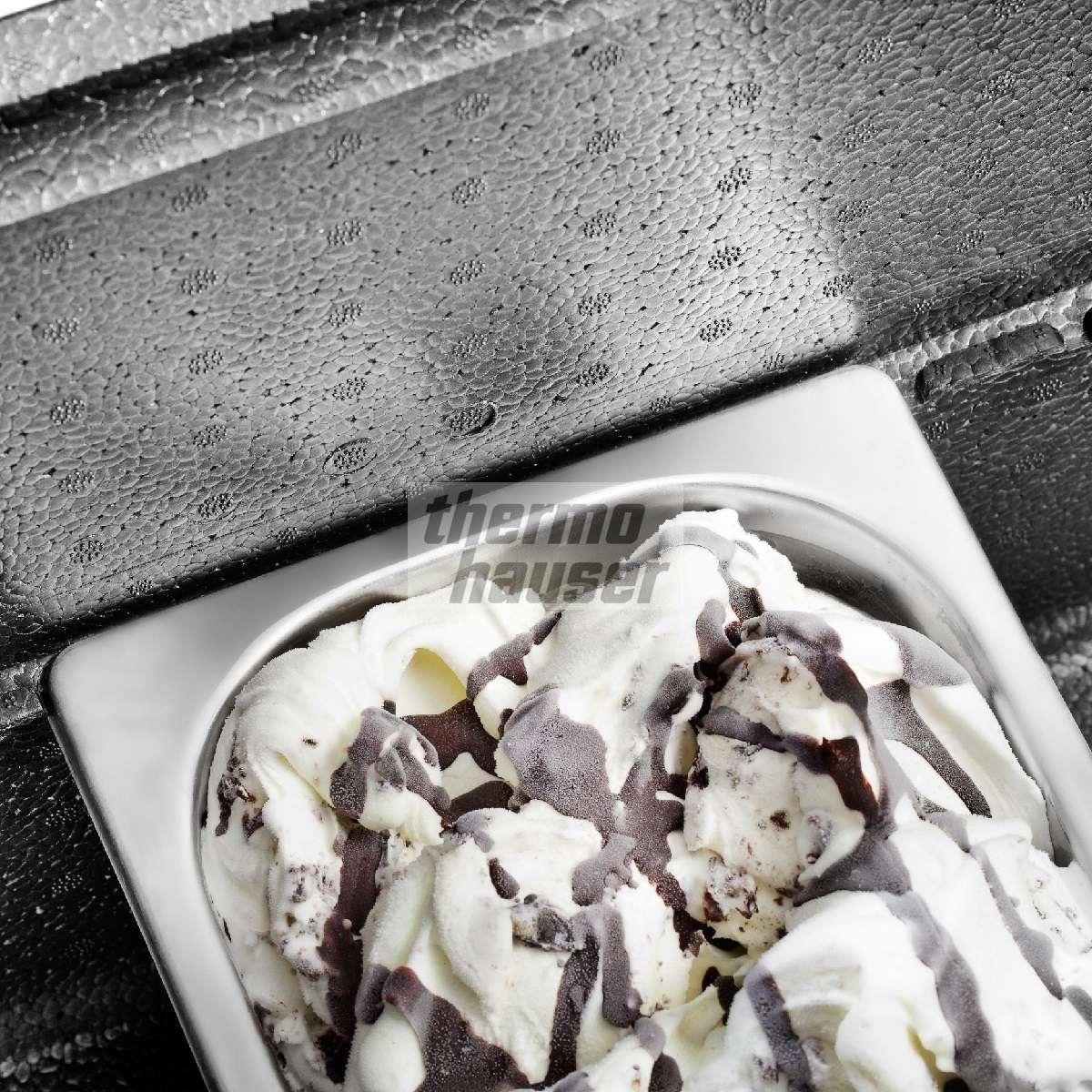 Hint:
Decorations, inserts, accompanying products, etc. depicted on the product photos are generally not included in the scope of delivery, unless the item description explicitly contains other information!
Ice Cream Thermobox, EPP
Different versions available
Key facts at a glance
material: expanded polypropylene (EPP), black
available in two different designs
ideal for ice cream containers
comes with lid
boxes with the same base dimensions can be stacked
Ice Cream Thermobox, EPP - Varianten
€0.00
Article No.
Version
Delivery time
Quantity
Price
–– Please make your selection! ––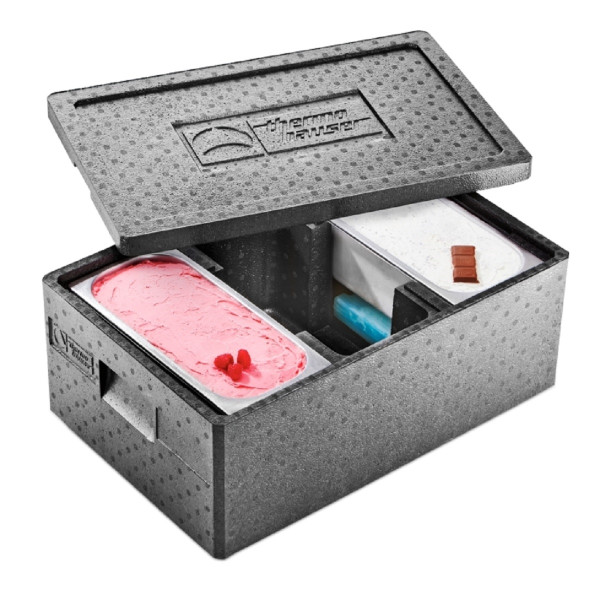 Box Icecream Standard, inside height 20 cm, flat lid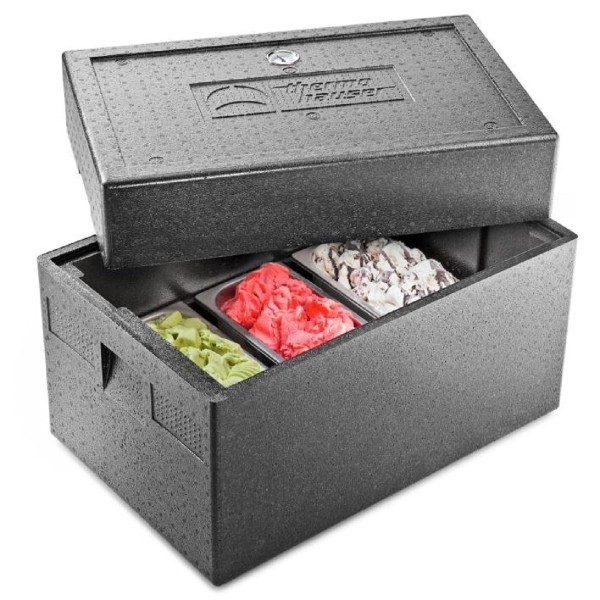 Box Icecream Extra, inside height 36 cm, extra high lid