Hint:
Decorations, inserts, accompanying products, etc. depicted on the product photos are generally not included in the scope of delivery, unless the item description explicitly contains other information!
Tortenplatten Edelstahl
Different versions available
Auf einer Tortenplatte aus Edelstahl köstliche Backwerke gekonnt in Szene setzen
Das Verzieren leckerer Kuchen und Torten ist eine Kunst, die viel Kreativität und Sinn für Ästhetik erfordert. Ist das liebevoll dekorierte Meisterstück vollendet, bedarf es einer adäquaten Präsentationsfläche, auf der es wirkungsvoll zur Geltung kommt. Hierfür erhalten Sie bei uns hochwertige Tortenplatten aus Edelstahl. Durch ihre schlichte Erscheinung strahlen die vielseitig verwendbaren Kuchenunterlagen pure Eleganz aus und rücken Ihre meisterlich garnierte Kuchenkreation in den Mittelpunkt. Erhältlich in verschiedenen Größen sowie in runder oder rechteckiger Form findet sich für jedes Gebäckstück die passende Unterlage. Ganz nach Bedarf können unsere Edelstahltortenplatten sowohl auf einer festlich gedeckten Kaffeetafel als auch auf einem Kuchenbuffet oder zu zahlreichen anderen Gelegenheiten und Verwendungszwecken zum Einsatz kommen.
Tortenplatten Edelstahl - Varianten
€0.00
Article No.
Version
Delivery time
Quantity
Price
–– Please make a selection ––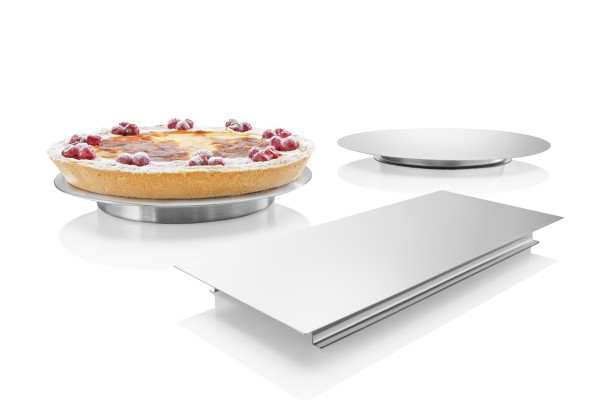 Tortenplatte rund, Edelstahl, Oberfläche matt, Maße ca. Ø 31,5 cm x 3,5 cm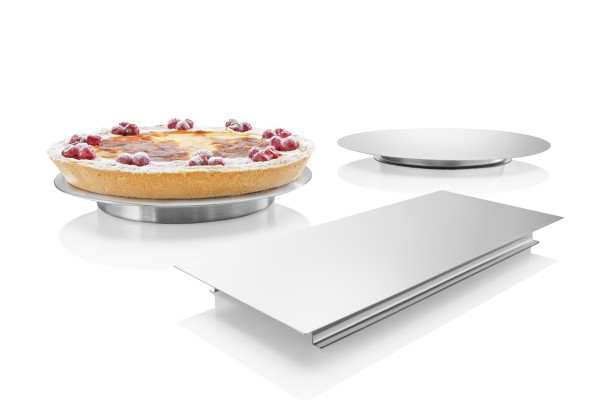 Tortenplatte rechteckig, Edelstahl, Oberfläche glänzend, Maße ca. 39,5 cm x 16 cm x 3 cm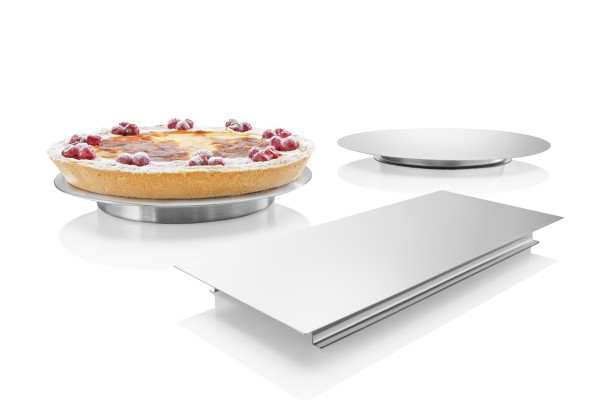 Tortenplatte rund, Edelstahl, Oberfläche matt, breiter Fuß, Maße ca. Ø 31 cm x 3 cm