No results were found for the filter!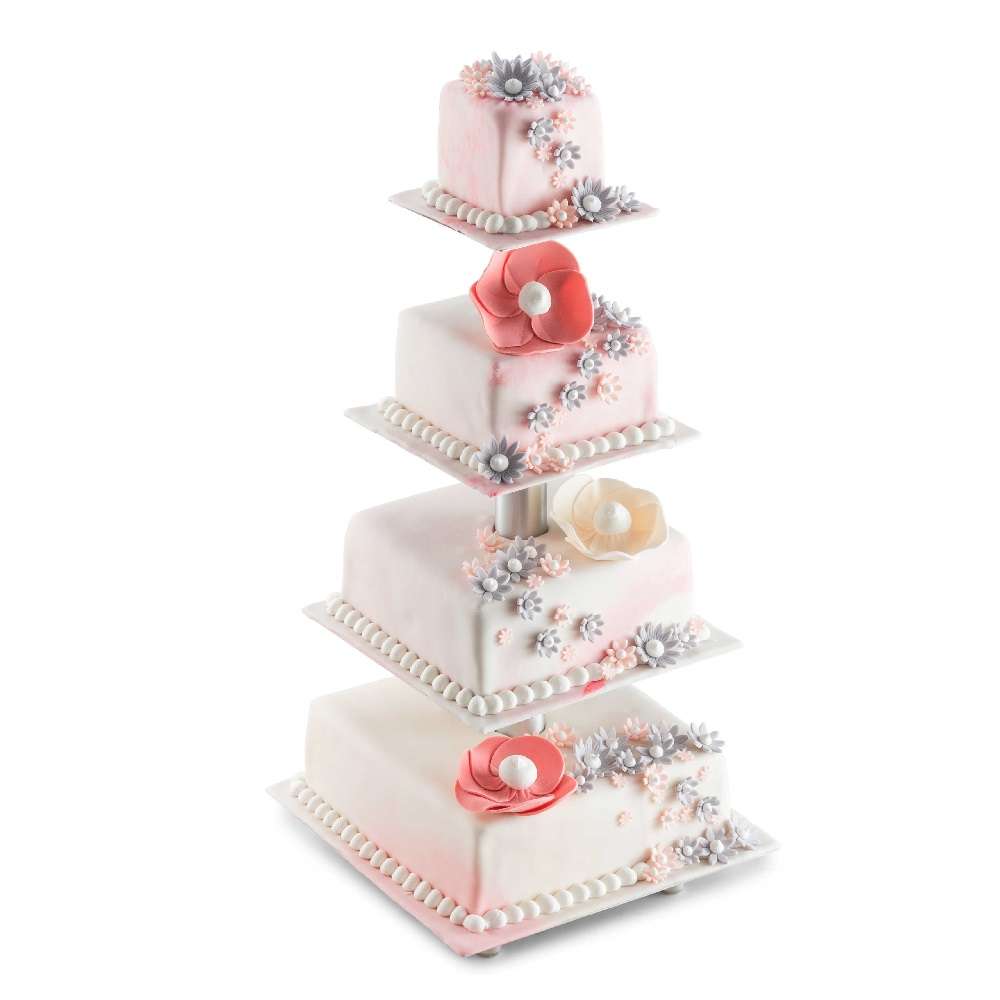 Tiered cake stand / wedding cake stand, square
Presentation for celebration cakes with up to 9 tiers
The more layers a wedding cake has, the greater the variety of flavours you can incorporate in the individual segments. For example, the bottom cake layer might contain a fruity filling, while further up the cake you could offer a creamy combination of nuts, chocolate and delicious mascarpone. The tiered design keeps the different options apart, while still allowing you to create a cohesive overall effect – for example by using consistent decorative details. The rather modest design of our wedding cake stands (which are made from high-quality aluminium) further emphasises the elegance of any sophisticated cake by giving it the most perfect setting.
Beautifully designed wedding cake stands and lots of other useful utensils
The wedding cake stands in our range come in various designs, from 3-tier to 9-tier options. Sturdy feet and a 3 cm thick central pillar offer reliable support for the weight of the cake layers and ensure the whole creation is extremely stable. You have about 16.5 cm between each separate layer to give free rein to your creativity. Ultimately you will need a way to transport your wedding cake after it has been fully assembled, and it is vital to ensure it reaches the wedding location in perfect condition. The best way to achieve this is to order our Wedding cake thermobox made from highly insulated EPP at the same time! You should also explore our practical baking accessories, including piping bags, pastry brushes, dough scrapers, wonderful cake toppers and plenty of other equipment for the professional kitchen or for domestic cooks.